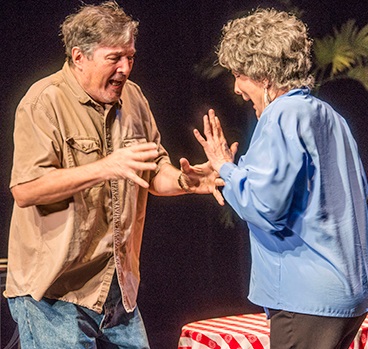 Theatre Odyssey invites the submission of plays for its Tenth Annual Ten-Minute Play Festival.
Play submission guidelines are available here. The company will begin accepting submissions on December 1.
"We are excited to present the best of the original work of Gulf Coast playwrights, and to once again host our festival at the Cook Theatre," said Theatre Odyssey's Board President, Tom Aposporos.
The 2015 festival will run from April 30 through May 3, 2015 at the Jane B. Cook Theatre, at the FSU/Asolo Center for the Performing Arts, 5555 North Tamiami Trail, Sarasota, FL. Festival performances are at 7:30 p.m. on Thursday, Friday, and Saturday evenings, with a Sunday matinee at 2 p.m.
Theatre Odyssey presents a cash award to the authors of the Best Play and the runner-up.
Festival sponsorship opportunities are available. Contact 941-799-7224 or visit our "invest in us" pages.