Urbanite Theatre Co-Founder and Co-Artistic Director Summer Wallace, Bradenton Herald Arts and Entertainment writer Marty Clear, and stage actor Jim Sorensen, who has appeared locally at Asolo Rep, Banyan Theater Company and freeFall Theatre, will adjudicate the eight new plays in Theatre Odyssey's Tenth Annual Ten-Minute Play Festival. They will choose a Best Play and Runner-up.
"We are fortunate to have these superb, knowledgeable theatre professionals judging this tenth festival," said Theatre Odyssey President Tom Aposporos.
Festival tickets are available by visiting here. To purchase tickets by telephone, call 941-799-7224.
The festival runs April 30, May 1 and 2 at 7:30 p.m. and May 3 at 2 p.m. at the Jane B. Cook Theatre, FSU/Asolo Center for the Performing Arts.
Summer Wallace is a member of Actors' Equity Association and the Screen Actors Guild and a graduate of the FSU/Asolo Conservatory. She has displayed her acting talent with Asolo Rep, Mad Cow Theatre, and Broward Stage Door, in Florida. She is also head of the Theatre Department at Riverview High school and an Adjunct Professor of Theatre at New College of Florida.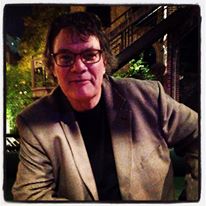 Marty Clear has been writing about the performing arts for newspapers, magazines, and websites in the Bradenton-Sarasota and Tampa-St. Petersburg area for 35 years. He has served on the Mayor's Task Force for the Arts in Tampa and on the Board of Directors of the Loft Theater, Tampa. He has performed extensively as a solo act and as a guest artist with the School of Night comedy group.
Jim Sorensen has been an actor, singer, administrator, designer, director, and all-around theatre practitioner for 25 years. He has worked in theatres from Alaska to Florida, from New York to California, and toured the world as an entertainer on cruise ships. The founding Managing Director of freeFall Theatre in St. Petersburg, he is now with the management team at Florida Studio Theatre.
"The judges read the plays in advance as the emphasis for their decisions is the written word," said Aposporos. They also attend the performances on Saturday evening, May 2, and their decision of Best Play and Runner-up is announced live following the May 3 matinee, then sent to those on Theatre Odyssey's email list, the media, and posted on theatreodyssey.org.
The Executive Producers for this tenth annual festival are Gerri Aaron, the Community Foundation of Sarasota County, SCENE Magazine, WUSF Public Media; and the Producers are the Freij Family.