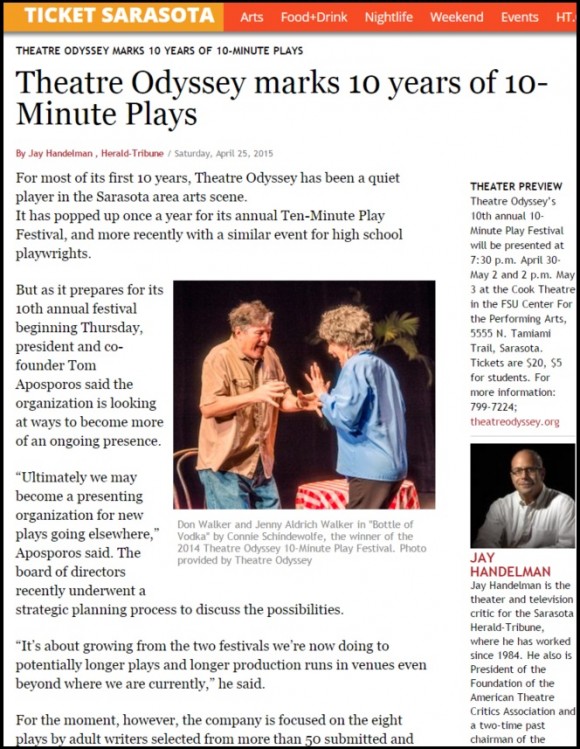 We hope you will read Jay Handelman's thoughtful piece about Theatre Odyssey if you missed it in the Herald Tribune. And take a look at the interview on ABC's Suncoast View!

Theatre Odyssey's Tenth Annual Ten-Minute Play Festival begins Thursday, April 30, with performances also Friday and Saturday evenings and a Sunday matinee performance. There is very limited seating available Opening Night, and the Sunday matinee is sold out.
This year's festival promises to surprise and delight with an even mix of comedy and drama.
It will also feature local violinist and music prodigy, 12-year-old Jenny Armor, who will perform classical, bluegrass and Celtic interludes between plays and will provide some live music within one or more of the plays.
Another special addition this year is Meredith Worthley, who will provide sign language interpretation for the deaf and hard of hearing on Opening Night only.
We'll see you at the Festival!
Click here to purchase tickets and for venue information. To purchase tickets by telephone, call 941-799-7224.
Read the full article at TicketSarasota.com
We thank Jay Handelman and ABC Suncoast View for their support!