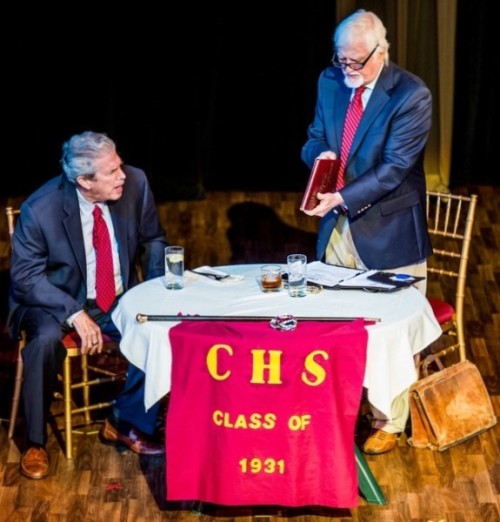 Six plays originally produced by Theatre Odyssey in this region will grace the Venice Theatre stage July 28 and 29, and August 11 and 12, in the Pinkerton, at 8 p.m.
You may purchase tickets here.
The plays are:
A BOTTLE OF VODKA by Connie Schindewolf (Best Play, 2014)
Dependency can be a shared quest for intimacy, or a matter of addiction. (Serious)
A LITTLE HELP! by Bernard Yanelli (Best Play, 2013)
An elderly reprobate meets his Waterloo. (Comedy)
AS LONG AS THE MOON SHINES by Julien Freij (Best Student Play, 2015)
A poignant tale of sibling love and sacrifice. (Serious)
HIGH SCHOOL REUNION by Arthur Keyser (Best Play, 2015)
A 101 year-old gentleman carries on his high school class tradition of an annual reunion in the belief that he is the last survivor until he discovers there is another classmate still alive. (Comedy)
IT'S TIME TO MOVE by Ron Pantello (2015 Festival Finalist)
A set of twins (boy and girl) in the womb arguing about moving into the real world. (Comedy)
SMART BRA by Sylvia Reed (Runner-up, 2014)
A first blind date has always been an appropriate occasion for a chaperone, but in a high-tech, digital world, the guardian(s) may be surprising. (Comedy)
Click on the video below to see highlights from our Tenth Annual Ten-Minute Play Festival, including all of the 2015 plays heading to Venice Theatre.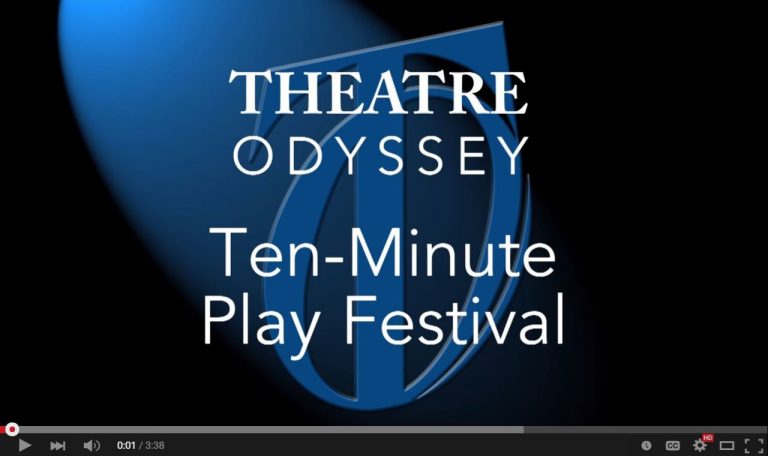 ---
SueLynn to lead Theatre Odyssey
Former Anna Maria Mayor and past Theatre Odyssey President, SueLynn, was elected to lead the company in its eleventh season. Don Walker as Vice President joins her. Treasurer Donna DeFant and Secretary Tami Vaughan were re-elected to their positions.
Please visit here for a complete list of officers, board and advisory board members, and founders.