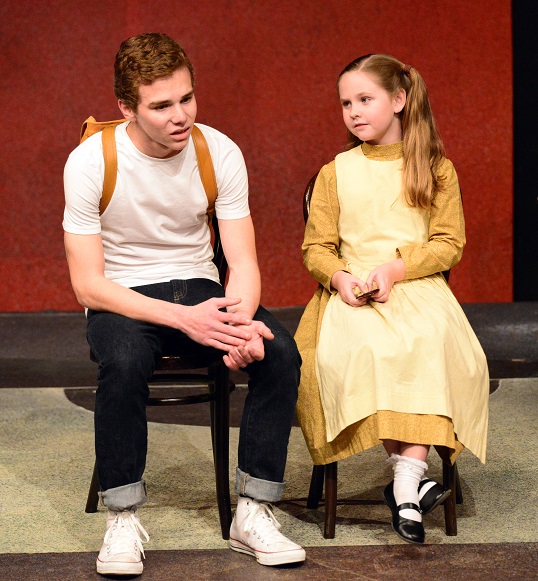 MARK YOUR CALENDAR
for January 15 & 16, 2016
Theatre Odyssey is proud to present the Fourth Annual Ten-Minute Playwriting Festival at the David S. and Ann V. Howard Studio Theatre, State College of Florida, Bradenton. Because of the previous year's popularity, the plays will be presented two evenings on January 15 & 16, 2016. Both performances begin at 7:30 pm.
Six plays have been selected to be produced. The playwrights are from four schools: Bayshore High School, Manatee High School, Saint Stephen's Episcopal School, and Sarasota High School.
The plays will be judged by three theatre professionals with a winner and runner-up announced at the conclusion of the performance on January 16, 2016.
The winner will receive a $500 scholarship and the runner-up, a $300 scholarship. The school of the winning playwright will receive a trophy to display until a winner is announced at the next Festival. The winning play will also be presented at the Ten-Minute Play Festival in May, 2016, at the Asolo Theatre in Sarasota.
Theatre Odyssey hopes you will choose to attend this special event. We believe you will be amazed (as we are) at the depth of the stories brought to life by these talented high school students.
Tickets for the performances can only be purchased at the door the evening of the performances for $5.
For more information about the Student Ten-Minute Playwriting Festival go to theatreodyssey.org or contact Donna DeFant, the Student Festival Coordinator, at doozerdona@verizon.net.