---
Theatre Odyssey is pleased to announce that Brothers in Arms, a poignant portrayal of the Christmas truce between the British and the Germans during World War I, was the winner of this year's Student Ten-Minute Playwriting Festival. Brothers in Arms was written by Julien Freij from Saint Stephen's Episcopal School and was directed by Preston Boyd.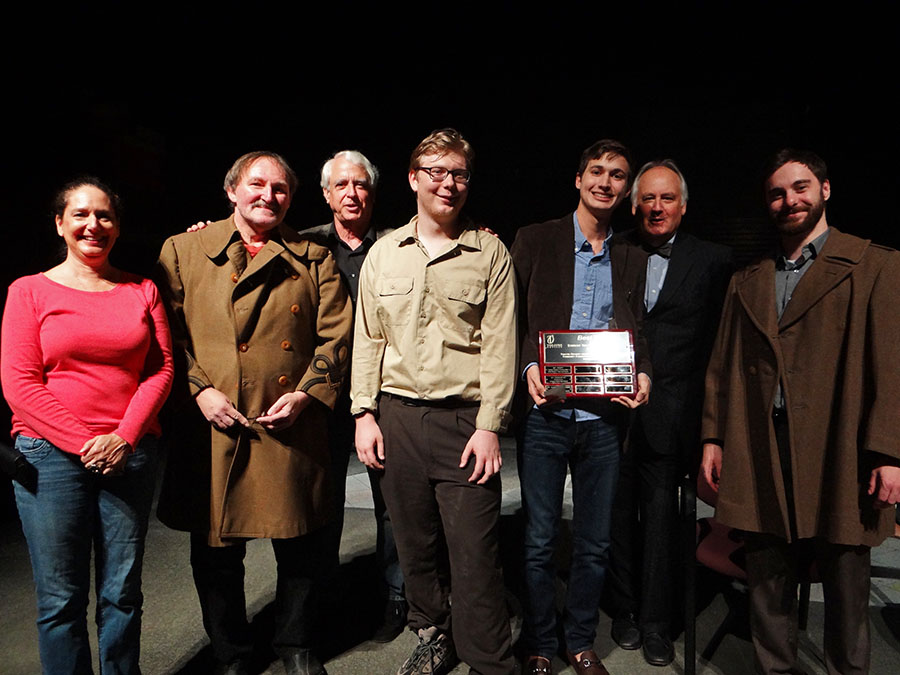 The runner-up, written by Amy Dop from Bayshore High School, was Mom's Spaghetti, a deeply emotional monologue of a woman's struggle to make sense of her world. Mom's Spaghetti was directed by Sara Logan.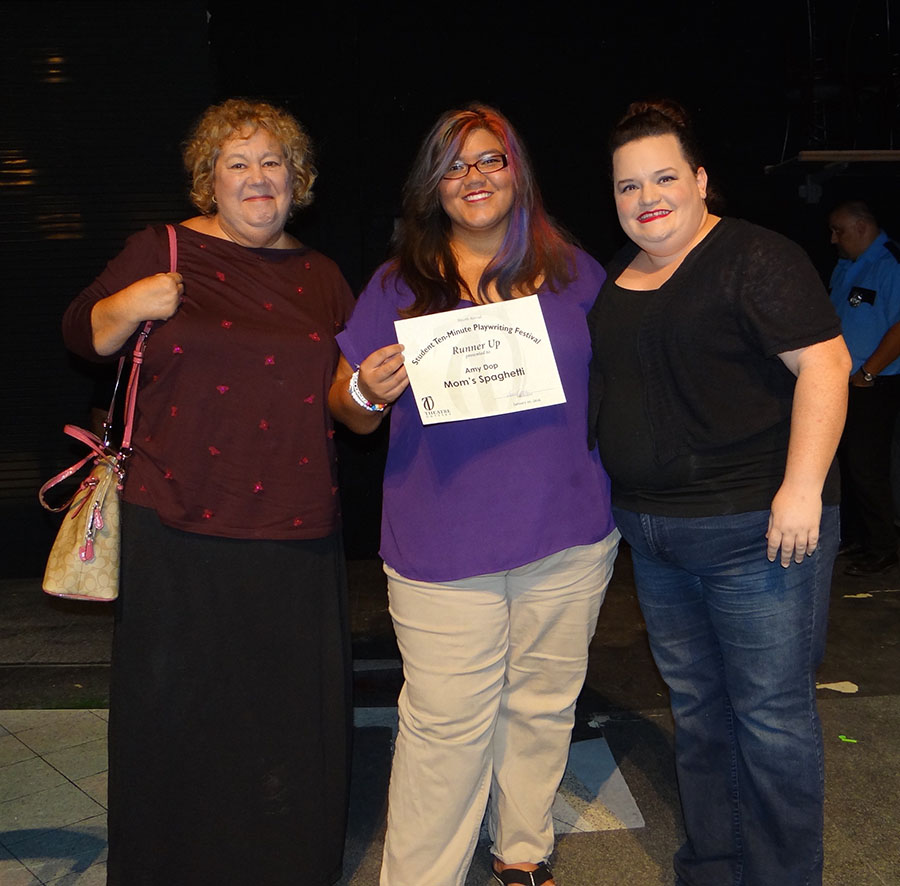 The Festival took place at the David S. and Ann V. Howard Studio Theater on the campus of State Florida College, January 15 & 16, 2016.
The winner received a $500 scholarship award and the runner-up received a $300 scholarship. Both scholarships were provided by the generous support of several individuals who are particularly invested in the development of the playwriting talent of young people. Saint Stephen's Episcopal School will receive an engraved trophy in recognition of their student's accomplishment. The trophy will rotate annually.
The winning play will be featured at Theatre Odyssey's Eleventh Annual Ten-Minute Play Festival May 5-8, 2016 at the Cook Theater, Asolo Center for the Performing Arts.
Theatre Odyssey wishes to acknowledge and thank Donna DeFant, the Student Festival Co-ordinator, for her extraordinary talent and the steadfast energy she brought to the production of the Student Festival.
Theatre Odyssey would also like to thank our distinguished judges: Lisa DiFranza, Assistant Principal for Arts Education at Manatee School for the Arts; Larry Parr, a prize-winning playwright who is responsible for hundreds of regional productions; and Bob Trisolini, a director, choreographer, and producer of shows both on and off Broadway.
And, last, but certainly not least, our generous sponsors whose support for which we are most grateful: the Community Foundation of Sarasota County, The Aaron Family Foundation, and Ron and Pat Pantello.
To view the 2016 Fourth Annual Student Ten-Minute Playwriting Festival Photo Gallery click HERE
---
Support Us
We appreciate your support! Take advantage of several different sponsorship opportunities and donation options available under the Invest in Us tab on our website.
Theatre Odyssey is a nonprofit organization. Contributions are deductible to the extent permitted by law under IRS Code 501(c)(3).
For more information about Theatre Odyssey, visit our website at www.theatreodyssey.org.