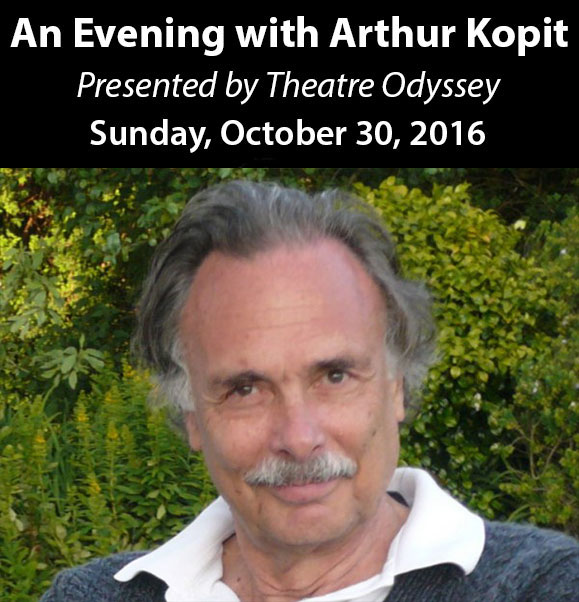 Join Theatre Odyssey to meet and hear one of America's great playwrights, Arthur Kopit, as he shares stories and wisdom to inspire the continuing work of area playwrights.
Kopit is the author of such plays as "Indians", "Phantom", "Nine", "Oh, Dad, Poor Dad", "High Society" and "Wings". He is a two-time Pulitzer finalist and a three-time Tony Award nominee.
WHEN: Sunday, October 30, 2016
WHERE: Michael's On East, 5:00 pm | Hors d'oeuvres and a three-course dinner will be served with an open bar from 5-6 pm.
In addition to Mr. Kopit's presentation a scene from "Indians", directed by Theatre Odyssey's Bob Trisolini and starring some of our best area actors, will be performed.
To secure a reservation please visit our site after July 15th, or sign up to receive our emails to be notified when tickets are available.
[divider]
An "Evening with Arthur Kopit" is made possible through the generous support of the Hermitage Artist Retreat.