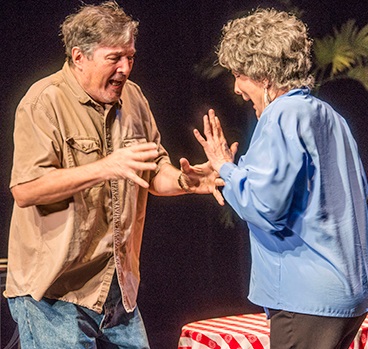 Theatre Odyssey is taking off on a new adventure!
Our On the Road program will bring full productions of one-act plays to a growing community of retired theatre lovers along the gulf coast who are unable to get to the theatre.
We are planning four productions in 2017, each with performances at three different retirement communities in a given week. Two venues have already added the March show to their activity schedule, leaving one slot available for a third venue. If you, or someone you love, lives in a retirement community and misses the excitement of attending live theatre, send this link to your community program director for more information.
We look forward to our first season and thank the entire Sarasota-Bradenton-Venice theatre community for their support!