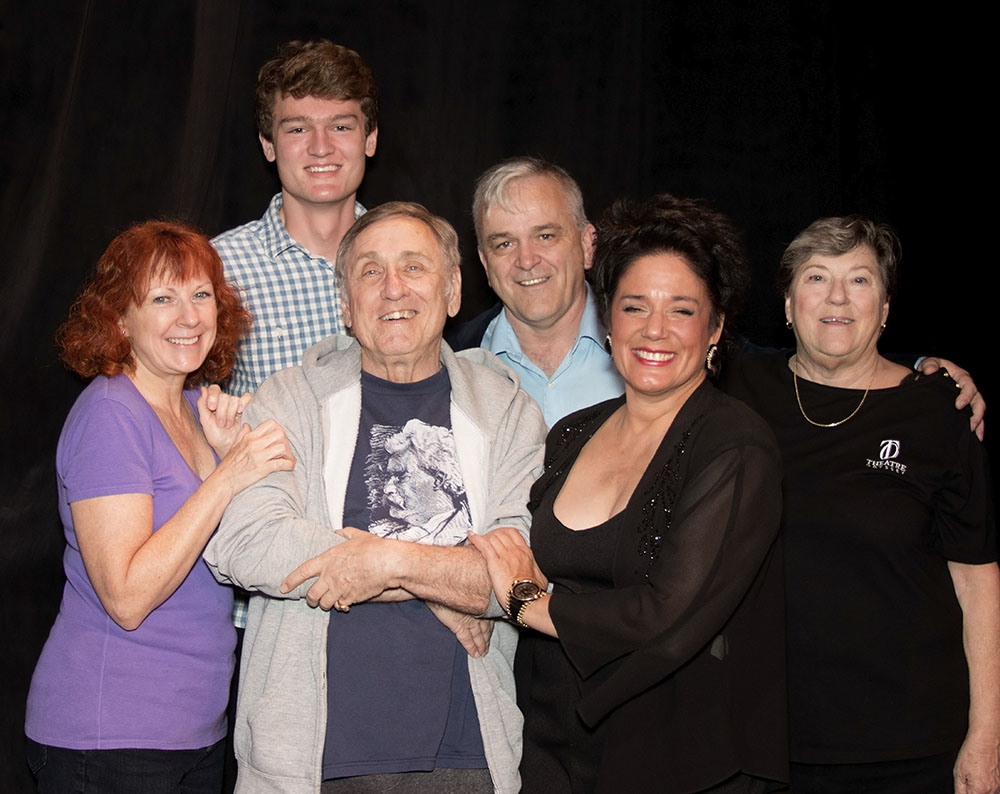 ---
A witty play within a play, "Too Many Cooks" was the winner of Theatre Odyssey's Sixth Annual Student Ten-Minute Playwriting Festival. The play depicts a cast and crew dealing with focus group-driven script changes—during the actual production.
Written by Luke Valadie of Saint Stephen's Episcopal School, "Too Many Cooks" was one of eight plays by local high school students in the festival. Valadie received a $1,000 scholarship from Theatre Odyssey.
The runner-up play, "The Quadrennial Bet," by Pine View School student Spencer Emerson Opal-Levine, earned its author a $500 scholarship prize. Opal-Levine's play revolves around deceased former U.S. presidents meeting every four years to wager on the fate of the current president.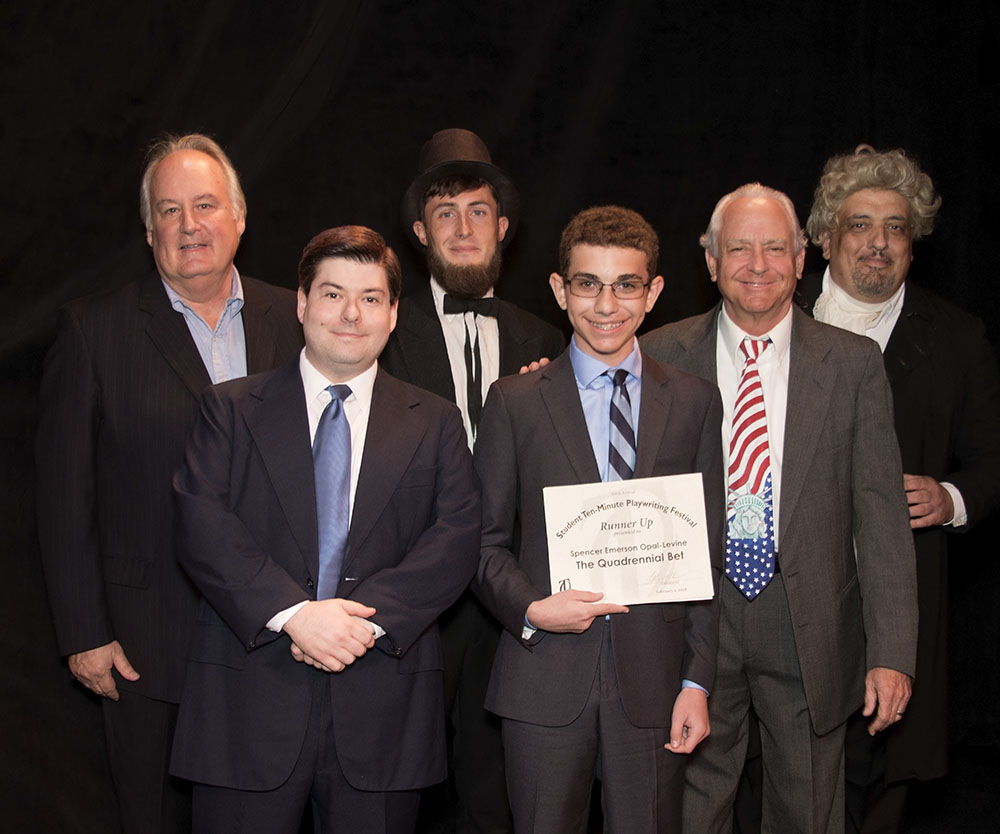 Both prizes were awarded at the Festival's new home, the Jane B. Cook Theatre (Asolo/FSU Center for the Performing Arts), and were generously provided by the Dorothy B. Templeton Scholarship Fund at the Community Foundation of Sarasota County. Both festival performances were in front of sold-out audiences.
Scripts of the eight plays in the festival were evaluated by three respected adjudicators: Dan Leary, a comedic actor based in southwestern Virginia; Callie Donnelly, Middle/Upper Schools Performing Arts Director at Out-of-Door Academy; and Es Swihart, English and Acting teacher and sponsor of the Drama Club at Riverview High School, who was recently named Sarasota County 2018 Teacher of the Year. The winning plays were announced following the final performance on February 4.
A plaque for Best Play, bearing the names of the current and previous winners, will be displayed at Saint Stephen's Episcopal School through the year, until the next student playwriting festival, which may take it to a different temporary home.
The eight plays in this year's production were selected from the greatest number of submissions in the Festival's history—53 from six different area schools and 70 students.
The other plays presented this year were:
Awakening by Kassandra Haakman — Saint Stephen's Episcopal School
Baker Act by Kaylee Hernandez — Sarasota High School
Psychosis by Ryan McKeever — Sarasota High School
Ugly Sweater by Erica Lomnitz — Sarasota High School
We Will Not Leave You in Peace by Courtney Zoller — Manatee High School
What Happened to My Dad by Demetrius Davis — Saint Stephen's Episcopal School