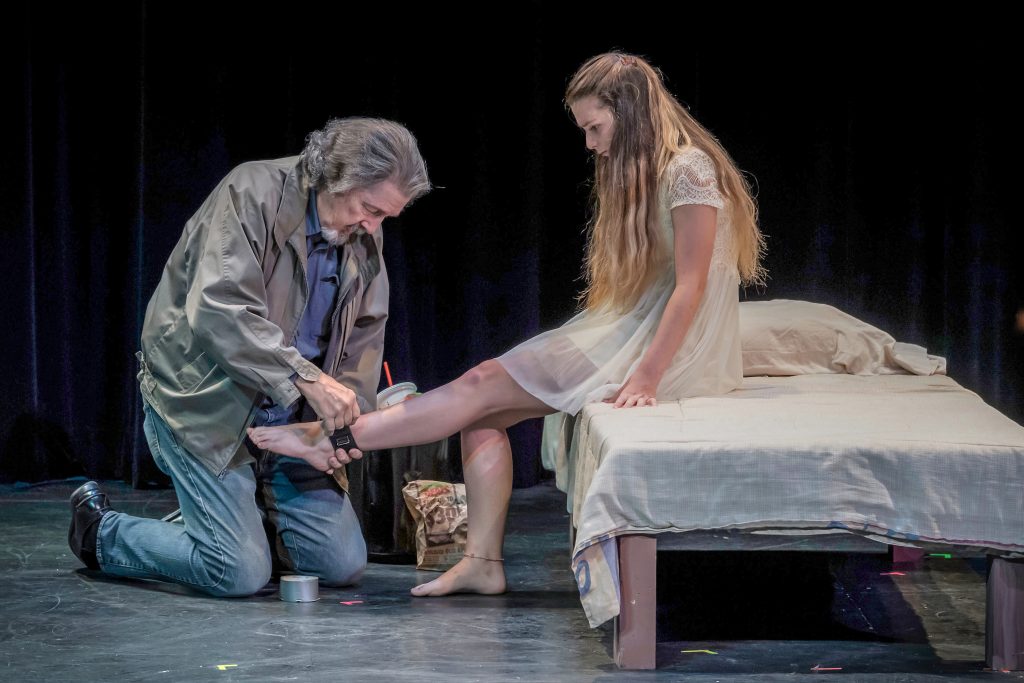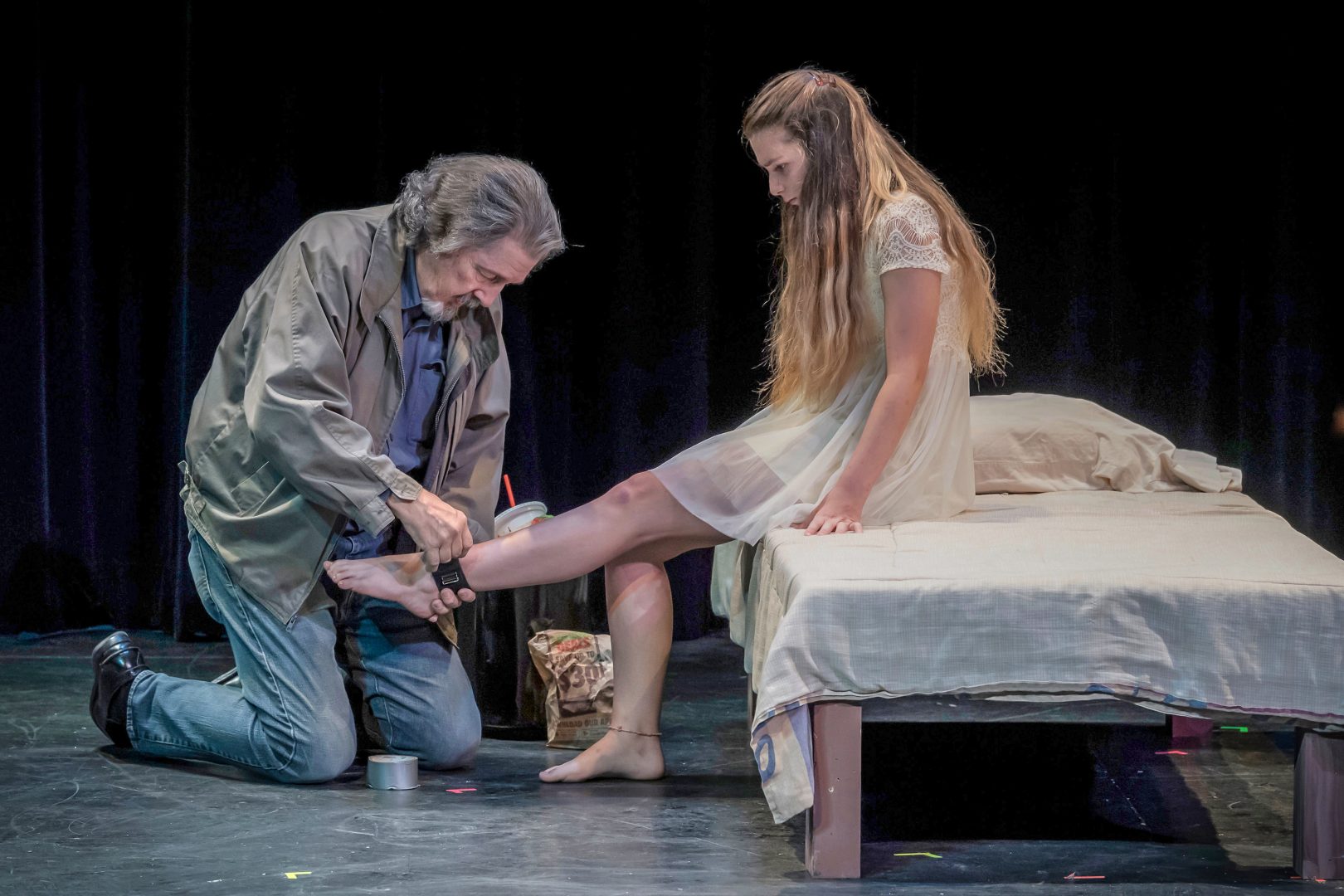 "Tagged" by Tampa-based playwright Jim Moss took the top prize – named "Best Play" and awarded $1,000, while "Motherless Child" by Louisiana-based playwright Peggy Aultman was named "Runner-Up" and received $500. The two winners were chosen from four finalists that were granted full productions at Glenridge Performing Arts Center November 1-4, 2018. The finalists were reduced from 12 semi-finalists presented as readings to the public. Over 100 plays from over eighty playwrights in twenty-six states were submitted to the playwriting competition open to U.S. playwrights.
"Tagged" provides a frightening look at technology as a teenage girl agrees to be tagged with an artificially intelligent ankle cuff. "Motherless Child" is about a 40-something couple who are unable to conceive a child. The wife finds creative fulfillment in a university art class when she finds a jar containing a full-term female fetus in a nearby science lab.
"This was an incredibly exciting process for us," said Theatre Odyssey President Leona Collesano. "We cast our net beyond the local scene and forged relationships with playwrights from across the United States. We were pleased to meet all of our finalist playwrights in person – visiting Sarasota for the full productions from as far as Louisiana, Texas, and California."
The three distinguished judges for the finalist production included Dewey Davis-Thompson, Playwright and Regional Representative of Dramatists Guild of America; Peter Amster, Director and Choreographer at Asolo Rep; and Judith Tilton, Director of Cultural Affairs for Manatee County. The winning plays were directed by Carole Kleinberg and Ren Pearson.