"SIGN HERE FOR ALL THAT REMAINS" Wins Verna Safran Prize
Greg Burdick's poignant play about a widow receiving an unexpected delivery was judged Best Play at the 17th Annual Ten-Minute Play Festival. SIGN HERE FOR ALL THAT REMAINS was directed by Alan Brasington and featured performances by Sue Bachman and Glenn Schudel. Greg, from Lakeland, Florida, wins the Verna Safran Prize ($500).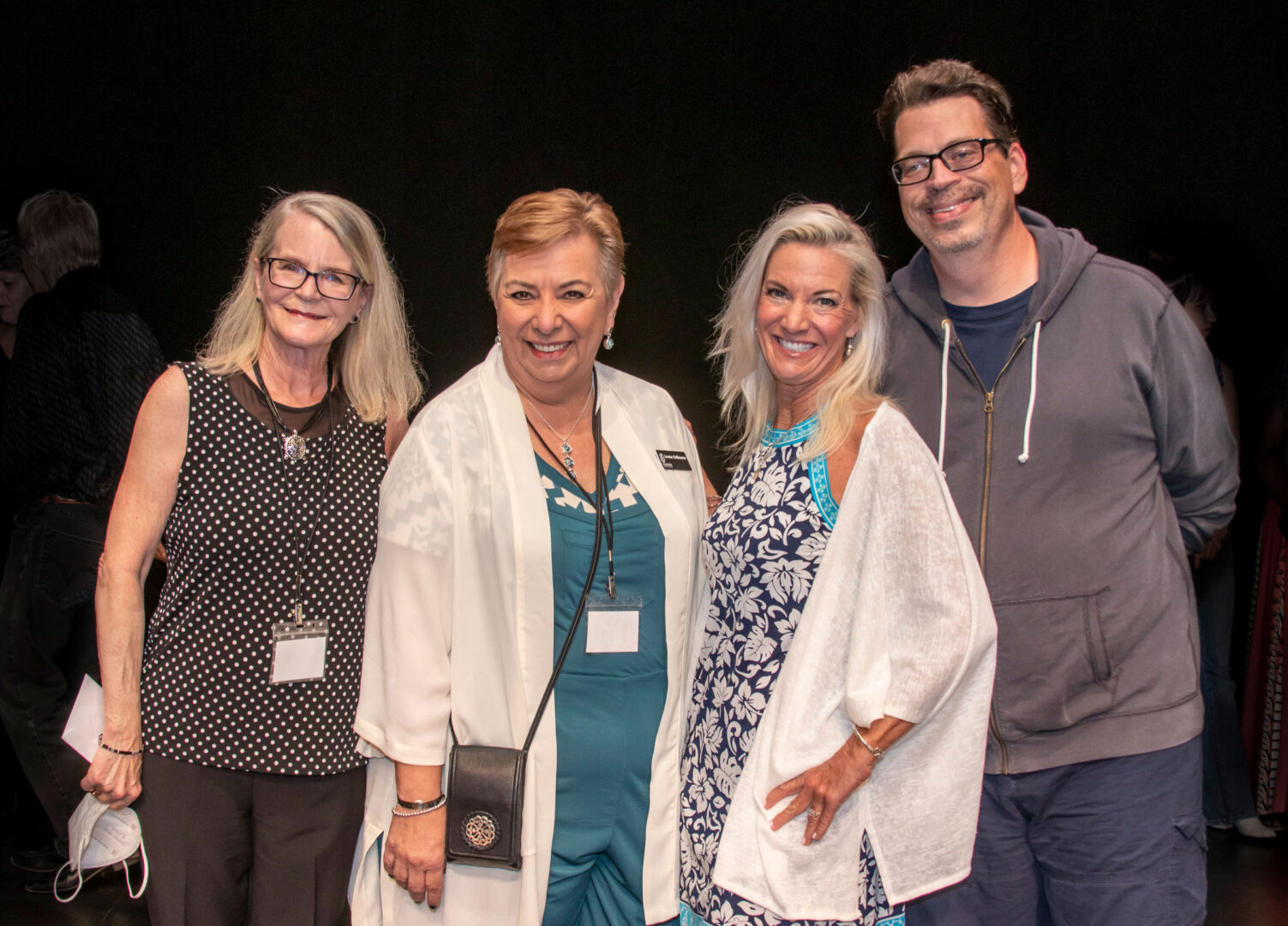 Connie Schindewolf''s ANCESTRY was determined as the Runner-up play. Leona Collesano directed Kathi Faulkner and Glenn Schudel in this story of an ancestry test shared in a unique way! Connie, from Bradenton, Florida, will receive $300.
| | | |
| --- | --- | --- |
| Julee Breehne and Jenny Aldrich Walker with playwright Walter Thinnes, author of HAPPY BIRTHDAY, LEONARD. | Director Steve Black, with actors James Kassees and Tom Horton, and playwright Keith Whalen, author of YOUTH FOR DARK. | Director Alan Brasington with actors Aden Russell and Seth Bracewell, and playwright Lyle Landon, author of SIX FEET APART. |
| Aden Russell, Michael Longobardi, and Dave Downer with playwright Meryl Rachlin, author of SMART PIZZA. The play was directed by Amanda Schlachter. | Terry Rhodes, Katie Priest, director Leona Collesano, and Phyllis Banks from the play SOWERS by John J. Kelly. | Director Steve Black, Julee Breehne, Jan Wallace, and Scott Ehrenpreis with playwright Don Salvo, author of ONE-WAY MIRROR. |
Theatre Odyssey is grateful to Jason Cannon, Lee Gundersheimer, and Howard Millman for their expertise in reading the scripts and arriving at their conclusions. All three were present for the Saturday evening performance.
Check the Playbill for complete Festival details.