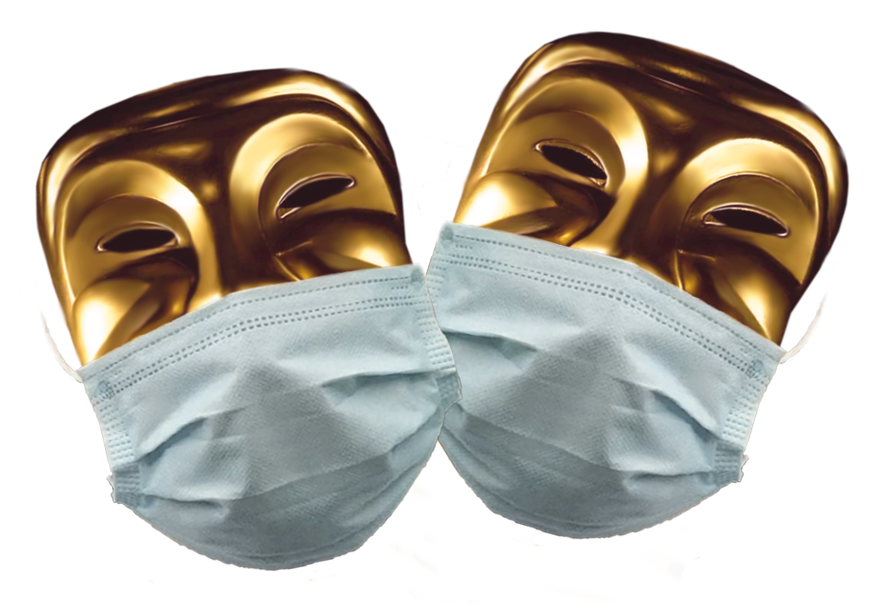 COVID-19 is still with us in both original and varied forms. We want to stay safe as best we are able and announce the following practices for our One-Act Play Festival on stage at the Bradenton Kiwanis Theater at Manatee Performing Arts Center (MPAC) from October 14 through October 17.
Theatre Odyssey's actors and crew for this festival are all vaccinated.
All patrons aged 12 and older attending a performance indoors must show either:
A negative PCR COVID-19 test administered by a medical provider/official testing center no earlier than 72 hours before the time of their performance OR
A negative rapid antigen COVID-19 test administered by a medical provider/official testing center no earlier than 24 hours prior to the time of their performance. Home testing kit results will not be accepted for entry
Both physical and electronic presentation of documents will be accepted. Photo identification must accompany the presentation of all documents.
If patrons prefer, CDC or other official vaccination record showing the patrons are fully vaccinated against COVID-19 (at least 14 days since the final dose) may be voluntarily presented at the door as an acceptable alternative to negative COVID-19 test results.
If you are feeling ill with COVID-19 symptoms or suspect you have been exposed to COVID-19 or a variant, please do not attend a performance.
MPAC has installed HEPA filters throughout their building. HEPA is an acronym for "high efficiency particulate air" [filter] and this type of air filter can theoretically remove at least 99.97% of dust, pollen, mold, bacteria, and any airborne particles with a size of 0.3 microns (µm).
We are reducing the size of our audience capacity by 25% to create additional space between performers and audience.
All audience members aged 6 or older must wear a face mask covering nose and mouth throughout the performances. Theatre Odyssey reserves the right and fully intends to halt performances in progress if any audience member is not masked covering the audience member's mouth and nose.
Our playbill will be digital only and a copy will also be emailed to each ticket holder prior to the performance attended. We will also have a screen presentation of the playbill in the theater prior to performances.
We will have brief intermissions between each of the four plays, allowing everyone to take comfortable outdoor "Mask Breaks".
No beverage or food service will be available for this festival.
We reserve the right to alter these requirements prior to October 14, 2021 and will advise ticketholders of any change on or before that date.
Thank You!