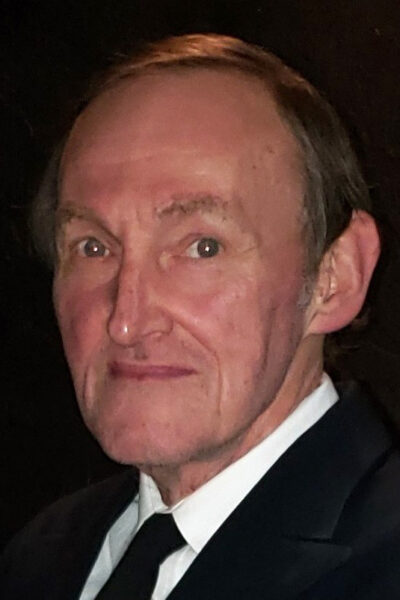 Theatre Odyssey and the extended local theater community, and many of us personally, lost a great friend in April. Chuck Conlon was the consummate professional as an actor and on occasion the same as part of a backstage crew. He was never one to complain, never had a bad word to say about a colleague, and maintained a great sense of humor as he went about his work on the stage and in film. When entering the hospital for surgery, he said he never felt better. As things turned from a planned positive outcome to maybe not, he said he was having some ups and downs.
It is better to celebrate life and its good work than mourn a loss. (That is easier to say than to do.) So, we raise a glass to our friend. We thank him for his many contributions to us. He may not be on the stage for this festival but he is somewhere leading the applause for everyone here. He'd have it no other way.
Obituary
Published in Sarasota Herald-Tribune
We are incredibly sad to announce the unexpected passing of our dear brother Charles Patrick Conlon, 65, in Sarasota, Florida on April 5, 2022, from complications of surgery for colon cancer.
Chuck was predeceased by his parents F. Patrick Conlon and Sylvia May Conlon of Livonia, NY. He is survived by his sister Diane Holmes (Chip Widener) Evanston, Il, brothers Jim (Karen) Bloomfield, NY, Paul (Virginia Beach) and Bob (Eileen) Conesus, NY, seven nephews, three nieces, three grandnieces, one grandnephew and many, many friends who are all missing him terribly.
Chuck was passionate about acting, theater, bingo, scrabble, Rachel Maddow and, most of all, giving loving care and friendship to everyone he came in contact with. The world has lost a talented actor and one of its kindest souls.
Contributions in Chuck's memory would be gratefully received by Theatre Odyssey in Sarasota, Florida (www.theatreodyssey.org)
Posted online on May 04, 2022