Fourth Annual One-Act Play Festival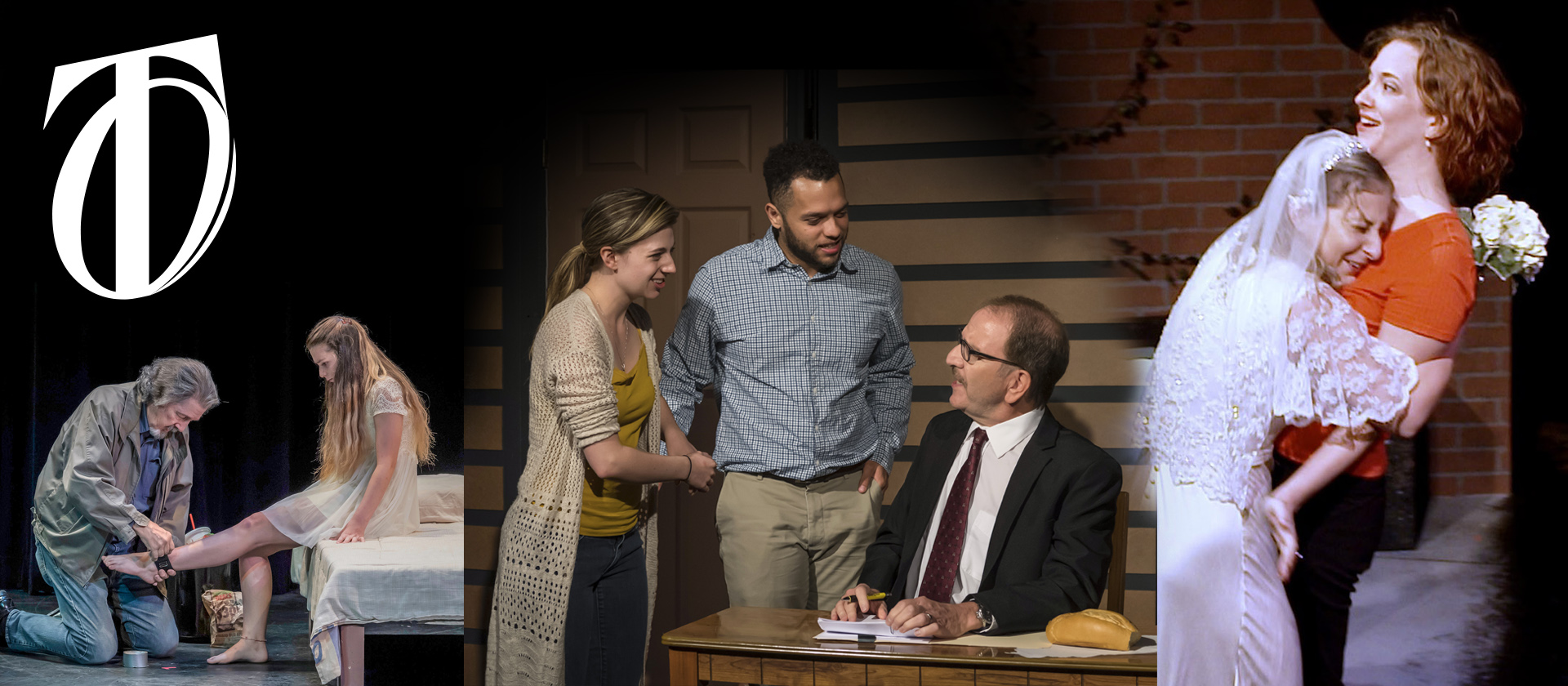 Welcome to the Festival
While our two other festivals, the Ten-Minute Play Festival that first occurred in 2006, and our Student Ten-Minute Playwriting Festival beginning in 2013, have been annual events not so this one-act effort. The pandemic forced cancellation of this festival in 2020. (We continued to produce the other two festivals as radio theater productions, and you can still hear those as our guests here.)
Aside from these plays being longer, they are also submitted from all over the United States. And they come to us quickly. Each year, we announce a submission opportunity, and every year since 2019, the 100 plays that we seek arrive sooner.
Each performance of this festival will include all four finalist plays decided for us by a team of skilled playreaders, and on the final day a Best Play will be announced, and a playwright will receive the Verna Safran Prize of $1,000. Elsewhere in this digital playbill, you may read about Verna's legacy, and about the playwrights, and the directors and actors of their plays, and the three learned judges who have chosen the Best Play.
While I would be the first person to assure you that it does take a village, I am honored to helm such an undertaking. There is a biblical parable about toiling in the vineyard. Theatre Odyssey has been a vineyard for me since its beginning. And every vintage seems somehow better than the last one.
I hope you will enjoy these plays, and the effort made to bring them to you. And I trust you know that Theatre Odyssey appreciates you. Many of you have steadfastly supported this company for its past seventeen years and we are grateful.
So now, sit back and enjoy the festival.
All the best,
Tom Aposporos
Festival Production Manager
Founder and Director Emeritus
CLICK ON THE TITLES BELOW TO OPEN A PAGE FOR EACH PLAY.
Providing an element of diversion during scene shifts will be Preston Boyd tangling his fingers around the eight strings of a mandolin, maybe a dozen strings of a 12-string guitar, and possibly five more strings on a banjo. (Not all at the same time.) As a Theatre Odyssey Director Emeritus, his past history with the company includes directing 21 productions for festivals going back to 2008, with credits for six festival winners and several more runners-up. He can also eat fire and ride a unicycle. (Not at the same time.)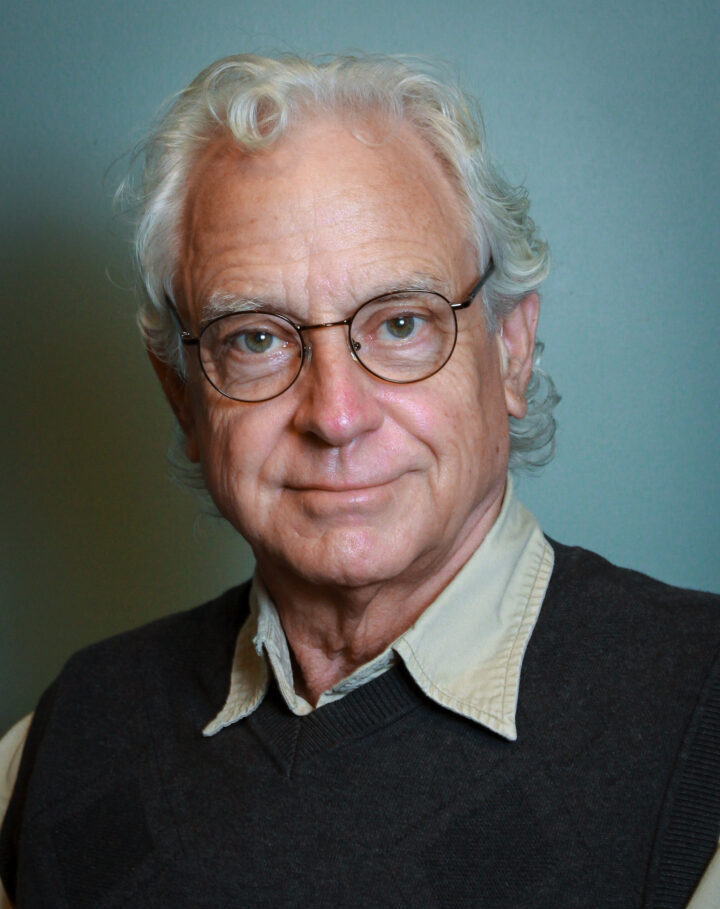 THE VERNA SAFRAN PRIZE
Theatre Odyssey is honored to have received a substantial endowment from an anonymous donor honoring the memory of Sarasota resident Verna Safran, who passed away in 2017.
This generous donation will be used to fund the first place scholarship and prize money for all three of Theatre Odyssey's annual playwriting festivals for many years to come and will be named "The Verna Safran Prize" in her honor.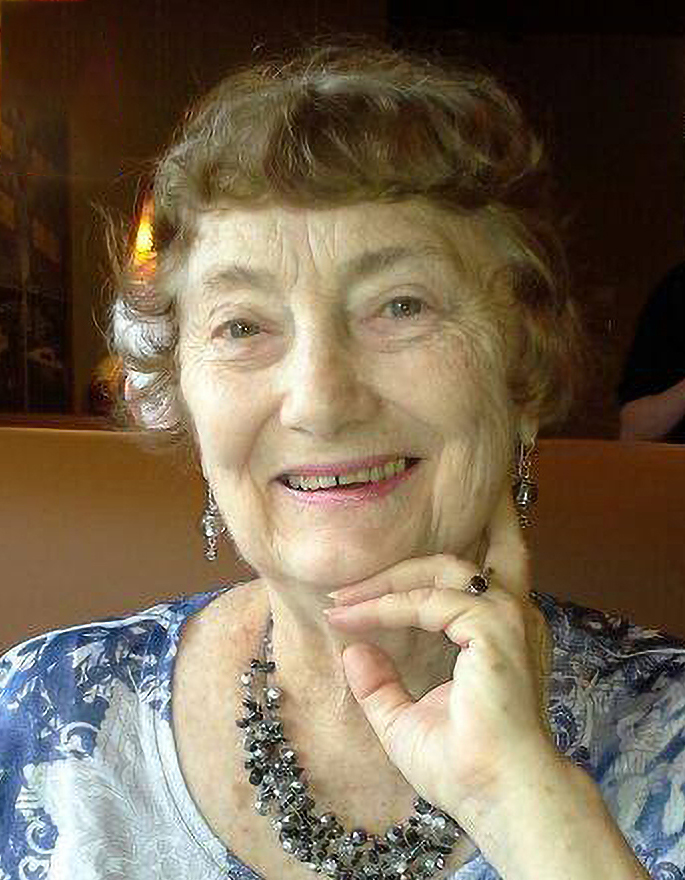 Verna held a Masters of Fine Arts Degree in Dramatic Literature from Columbia University and was a member of the Dramatist Guild. Her play, Just Fooling, was a finalist in Theatre Odyssey's 2014 Ten-Minute Play Festival. She also wrote A Wedding at the Brothers and Sisters Coffeehouse, which won the 2007 Best Play of the Year at Players Theatre of Sarasota and The Rogue's Gallery, produced at Southampton Cultural Center. Her short play The Throne is included in the collection Ten Short Plays by Ten Top Playwrights.
A former high school English and history teacher, she also authored three successfully produced musical shows for children: The Legend of Paul Bunyan, Hiawatha, and The Prince and the Pauper.
In addition to her extensive writing career, Ms. Safran served on the board of the local chapter of the American Civil Liberties Union and was active in the Unitarian/Universalist Church of Sarasota.
Festival Production Manager — Tom Aposporos
Stage Managers — Donna DeFant, Priscilla Boyd
Lights — Chris McVicker
Sound — Ren Pearson
Sound Technician — Tami Vaughan
Backstage Crew — Lynda St. James, Liam DeMaio, Kennedy Cole, Avery Cole
SPECIAL THANKS
The Players Centre for Performing Arts
The Center for Arts & Humanity
Carole Goff & Asolo Prop Shop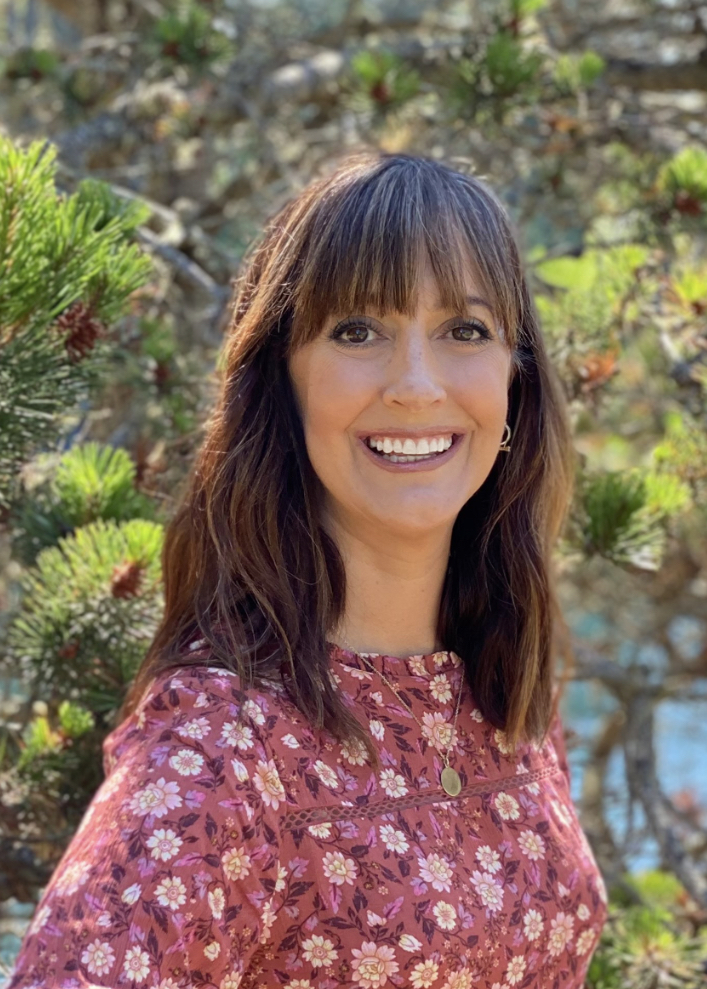 Natalie Symons is an award-winning playwright and best-selling novelist. Her plays have been developed and produced at theatres across the county, including American Stage, freeFall Theatre, ACT Theatre, Theatre22, Urbanite Theatre, Aurora Theatre, Theater Schmeater, Florida Studio Theatre, Bridge Street Theatre, Amas Musical Theatre, Arts Garage, and Key City Public Theatre. Most recently, The People Downstairs world premiered at American Stage and received the BroadwayWorld Regional Award for Best Original Script of the Decade. Her play Naming True was included in Ashland New Play Festival's inaugural Play4Keeps podcast and was a finalist for the Bridge Initiative Women in Theatre Playwright of the Year Award. Among other honors, Natalie was the recipient of the Creative Pinellas Professional Artist Grant, and the 2018/19 Playwright-in-Residence at American Stage. Her play The Buffalo Kings earned the BroadwayWorld Regional Award for Best Play. In addition, her work has been featured in Smith & Kraus' Best of 2019 and 30th Anniversary Edition Best of 2020. In September 2021 her debut novel Lies In Bone was released by Boyle & Dalton and earned her The Royal Dragonfly Literary Award, and the Best Book Award from American Book Fest. Lies In Bone is also the recipient of The Eric Hoffer Literary Award, The NIEA Award, and was the Chanticleer International Book Awards' Somerset Grand Prize Winner in Literary and Contemporary fiction. In May of 2022 Lies In Bone became #1 on Audible across all categories and an international best-seller on Amazon. Originally from Buffalo, New York, she now lives in St. Petersburg with her husband Jim and their rescue dogs Chloe and Ted.
Bruce Rodgers received his undergraduate degree in Music Education from SUNY Potsdam and his graduate degree in Creative Writing from Indiana University. In the 1980s he affiliated with the McCarter Theatre as resident playwright. As an arts administrator he was Literary Manager of the GeVa Theatre in Rochester, NY, and from 1993 to 2004 the Associate Artistic Director of the Asolo Theatre Company in Sarasota. In 2005 he became the Founding Executive Director of the Hermitage Artist Retreat in Englewood, Florida, a position he held through 2019. As a playwright, Rodgers has won the prestigious Rosenthal New Play Prize at Cincinnati Playhouse in the Park, a Dramalogue Award for best new play in Los Angeles, a playwriting fellowship from the Florida Division of Cultural Affairs, and he was named a "Distinguished Artist" by the New Jersey State Council on the Arts. His plays Debut…, Lost Electra, Centerburg Tales, and The Gravity of Honey have seen productions at major regional theaters throughout the United States as well as in Dublin, Ireland. He is proud to be a MacDowell Colony Fellow, a Seaside Escape to Create Fellow, and a Ragdale Fellow. He is currently writing and consulting from his home in Sarasota.
Patricia Vandenberg, Ph.D.
Patricia has had a long career as a top-rated professor in the areas of theatre and communications. She earned her Ph.D. With Distinction in History and Criticism of the Theater from the University of Michigan, where she also received an M.A. in Communications and did the work for an M.F.A. in costume design. As a professor of theatre, Patricia chaired theatre departments, designed for theatre and dance companies, served on the Governing Council of the Association for Theater in Higher Education, and was an adjudicator for the American College Theater Festival. As a communications expert her professional positions included serving as the Chief Communications and Marketing Officer at the University of Massachusetts and at Mount Holyoke College, the oldest women's college in the world, where she also taught honors tutorials in theatre. As a consultant Patricia has coached CEOs, managers, and entrepreneurs — working with organizations ranging from Fortune 500 companies to non-profits. Since retiring to Sarasota, Patricia has been an enthusiastic supporter of its rich theatre community, including as an occasional costume designer for the Westcoast Black Theatre Troupe.
Playing it Safe: Masking in the Cook Theatre is not compulsory (although we recommend it), but masking is currently required when entering the FSU/Asolo Center for the Performing Arts and when passing through the lobby to the Cook, following Broadway's rules. This information will be updated if any changes occur.
320 minutes of insightful, fanciful and comic flights of imagination—ready for you to experience again!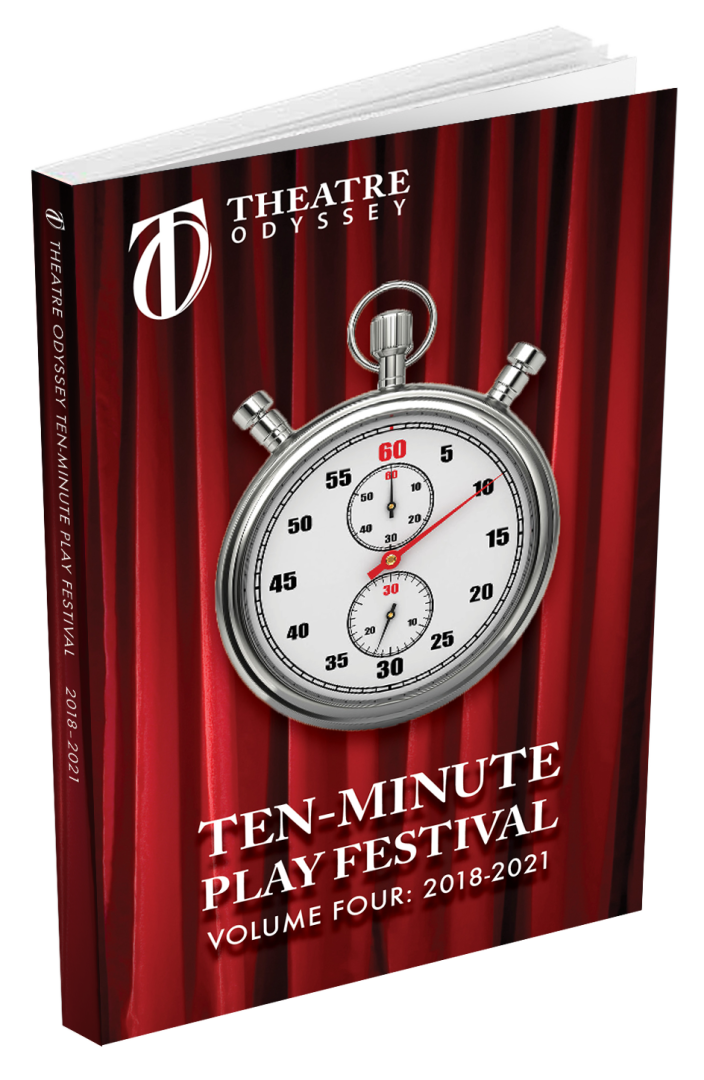 ORDER YOURS TODAY!
TEN-MINUTE PLAY FESTIVAL
VOLUME FOUR: 2018-2021
Complete scripts for 33 new ten-minute plays, finalists at annual festivals produced by Theatre Odyssey, 2018-2021: Marvin Albert, Seva Anthony, Michael Bille, Dorothea Cahan, Monica Cross, Paul Donnelly, Cece Dwyer, Tony Gunn, Dan Higgs, Kea Kamiya, John J. Kelly, Arthur Keyser, Frank Motz, Marj O'Neill-Butler, Spencer Opal-Levine, Michelle Pascua, Ken Preuss, Sylvia Reed, Arianna Rose, Connie Schindewolf, Fredric Sirasky, Mary Margaret Steber, Laurie Stoner, Luke Valadie, Jan Wallace, Robert Wanderman, Keith Whalen, Bernard Yanelli. Performance rights for these individually copyrighted works are available directly from the authors.
250 pages, 6"x9"
Hardcover: $24.95
Softcover: $19.95
ePub: $9.95