ELEVENTH ANNUAL STUDENT TEN-MINUTE PLAYWRITING FESTIVAL
Festival Production Manager Preston Boyd commented that the work by students this year made the competition, judged by Dr. Valerie Barnes Lipscomb, Benny Sato Ambush, and David Covach, particularly challenging. And he noted that for the first time, Theatre Odyssey retained dramaturgy services from award-winning playwright Jason Cannon for each of the eight finalists. "This strengthened the plays," he said, "and what a great experience for students to have this attention paid to their work." Cannon's involvement was funded by a generous gift from Melliss Kenworthy Swenson, honoring her late husband Curt.
"Our full house audiences were treated to something special," said Theatre Odyssey President Michael Bille, himself an award-winning playwright. "The live theater experience was enhanced by fine direction and excellent acting performances."
RUNNER-UP: THE GAME OF GIFTS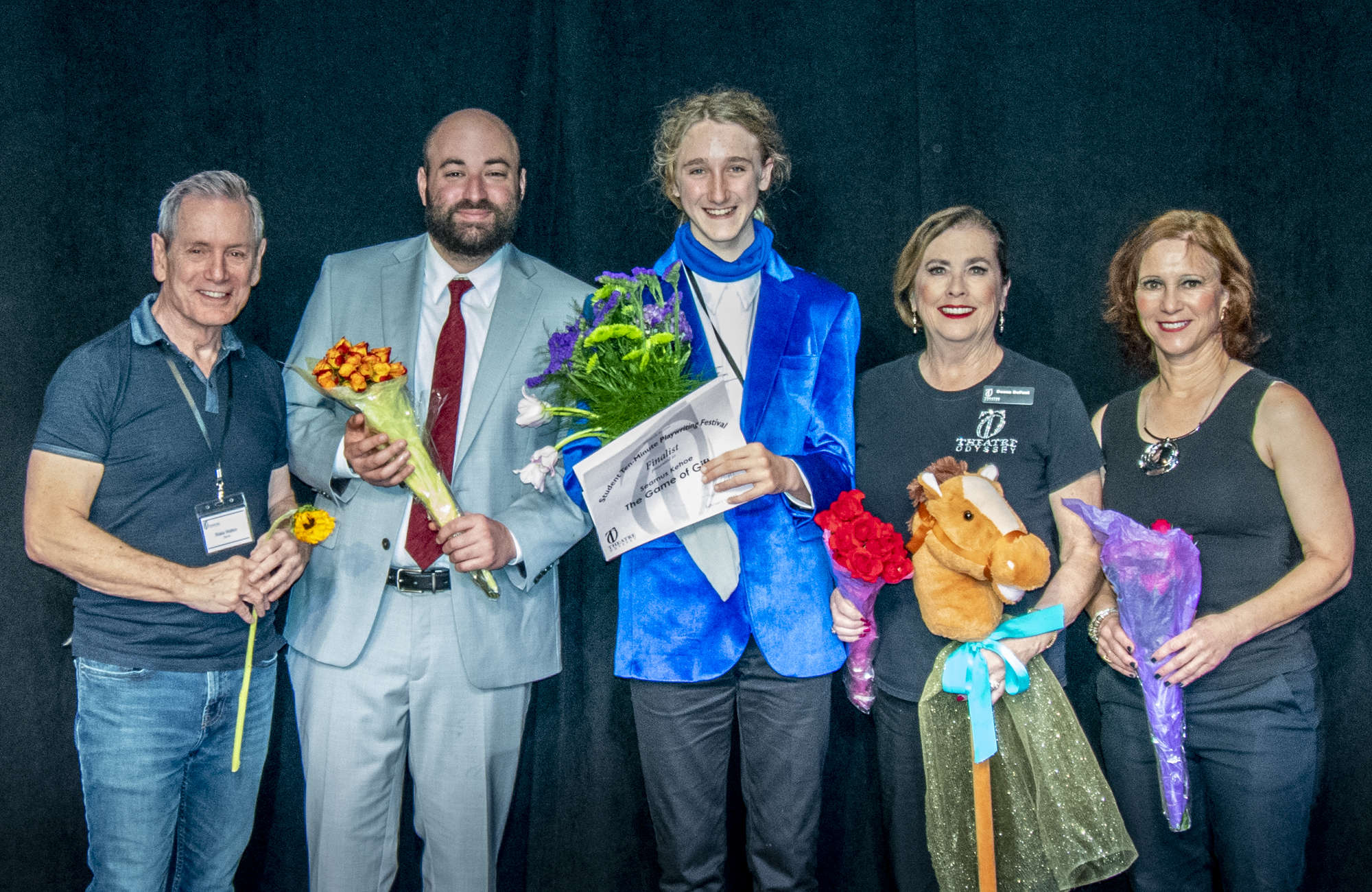 For details on plays, playwrights, and adjudicators, see the playbill.