Tell us a story
Funny or dramatic, mystery or romance — it may be worth $1000 to you! Submit your script to Theatre Odyssey's Eighth Annual Student Ten-Minute Playwriting Festival. The competition is open to high school students (grades 9-12) in the Gulf Coast area — see Guidelines for details. Deadline for entries is November 15.
Up to eight plays will be selected for full production, January 25-26, at The Cook Theatre in the Asolo/FSU Center for the Performing Arts. Author of the Best Play will receive a $1000 cash scholarship; Runner-Up receives $500; authors of other finalist plays receive $100. (In case of collaborations, awards are split among co-authors.)
2019 Best Play: "The Tragedy of Benjamin Finch"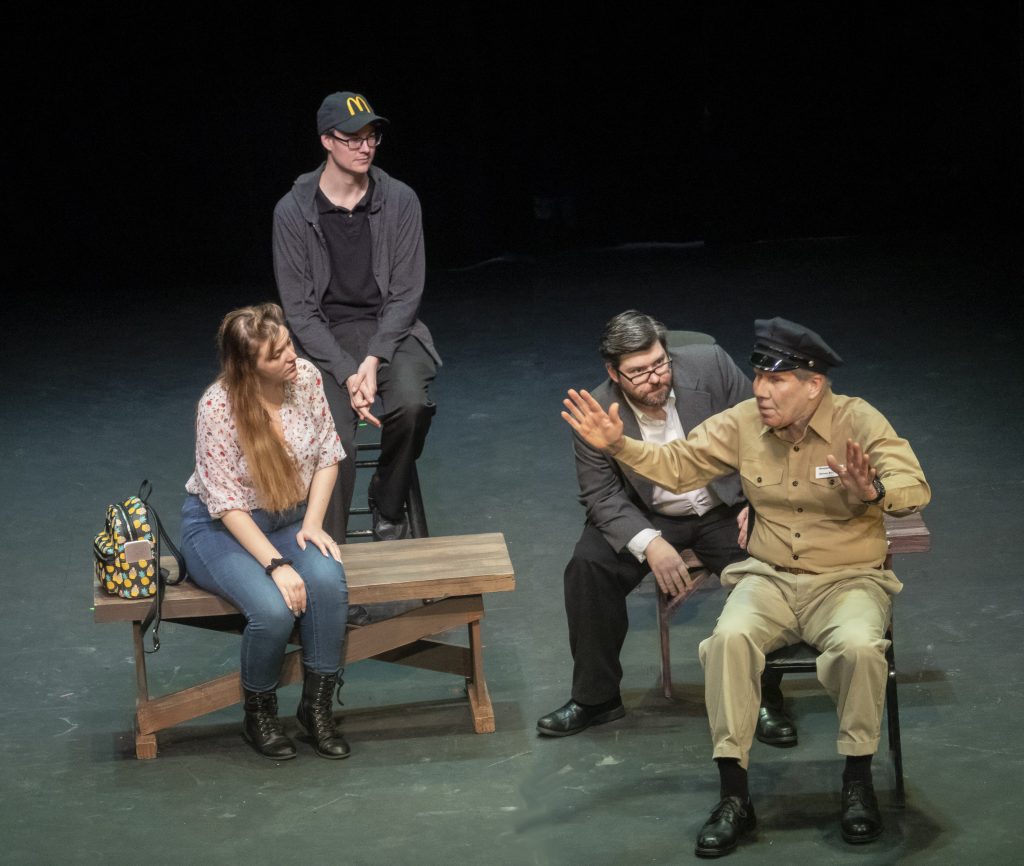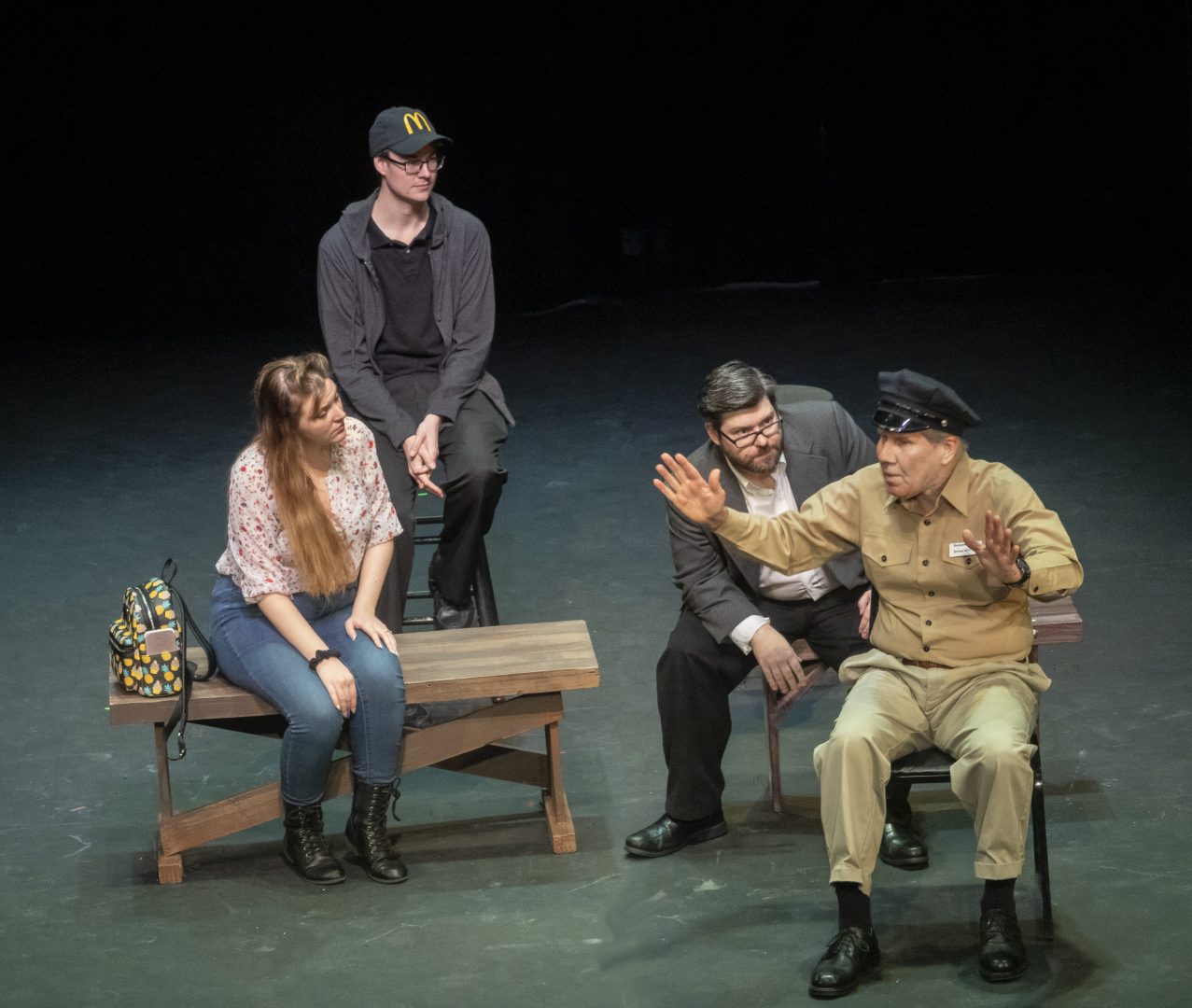 THE TRAGEDY OF BENJAMIN FINCH by Sarasota High School's Mary Margaret Steber won Best Play in the Seventh Annual Student Ten-Minute Playwriting Festival. The poignant and humorous play, directed by Michele Strauss, is about four strangers brought together by a broken down bus on a rainy day, sharing their own stories of loss and tragedy to help a friend–a surprise changes their lives forever.
2019 Runner-Up: "What It Means To You"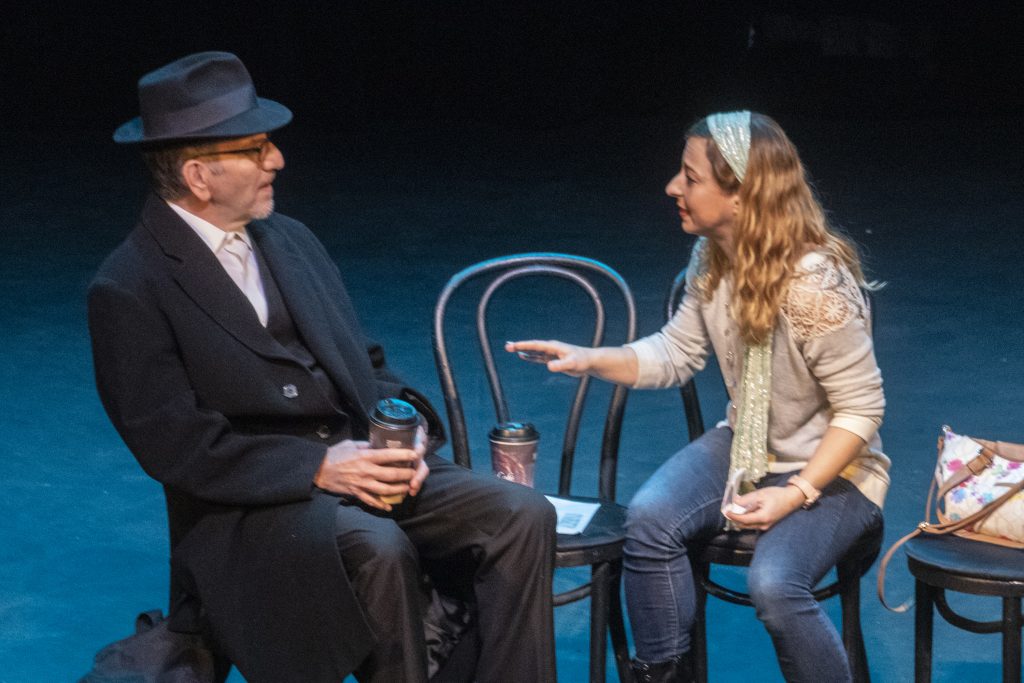 WHAT IT MEANS TO YOU by Riley Dillard of Sarasota High School, directed by Seva Anthony, was the festival's Runner-up play. This philosophical play examines the call of the void, or L'appel du vide–a feeling you get when standing at an edge with a sudden urge to throw yourself or something very valuable off of it. The lead character meets people who are going through crises at random, in casual locations, and helps them come to a revelation to meet the call of the void.