Ninth Annual Student Ten-Minute Playwriting Festival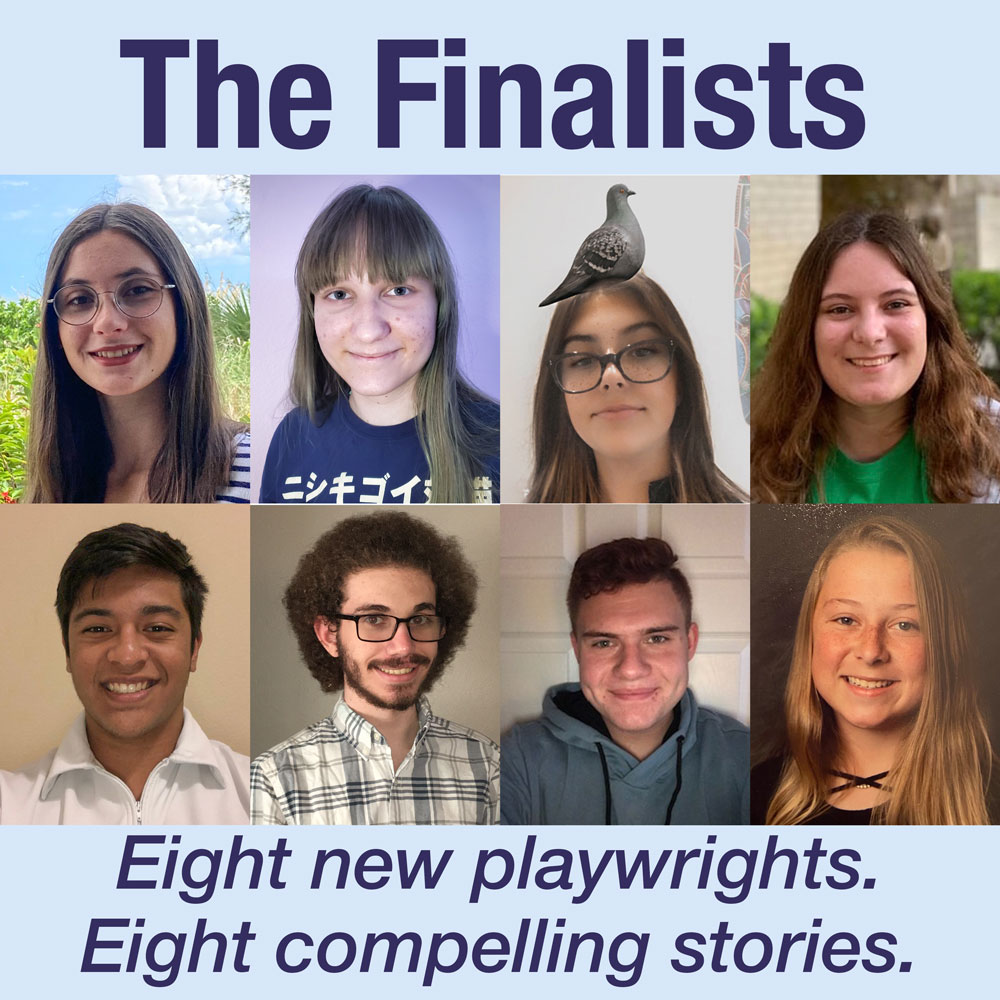 Forty-nine plays were submitted by high school students from the 16 counties surrounding Sarasota/Bradenton, and eight have been selected for production in the 2021 Student Playwriting Festival in February. A panel of judges will select Best Play and Runner-Up, with playwrights receiving cash scholarships of $1000 and $500, respectively. Although written for the stage, the plays will be adapted for a "radio theater" format since no stage is available during the pandemic. The finished recordings can be heard here February 15-21 — tickets will be available soon.
CALL FOR PLAYS
The submission window is now open for entries in Theatre Odyssey's Sixteenth Annual Ten-Minute Play Festival. See the Festival section for details.
NEW SERVICE FOR LOCAL PERFORMERS
Frequent visitors to this website might have noticed a new menu item above: RECORDING SERVICE. Utilizing the recording equipment purchased for the recent Ten-Minute Play Festival, we can now assist local performers in preparing their audio "reels" to submit to casting directors in search of vocal talent. More details here.
THE MISSION OF THEATRE ODYSSEY
To engage our audience in short, innovative theater works while providing a nurturing environment that encourages, challenges, and inspires playwrights and other theater artists.
Theatre Odyssey Inc. is a nonprofit organization. Contributions are deductible to the extent permitted by law under IRS Code 501(c)(3).