"Family By Numbers" is Number One
In the Fourteenth Annual Ten-Minute Play Festival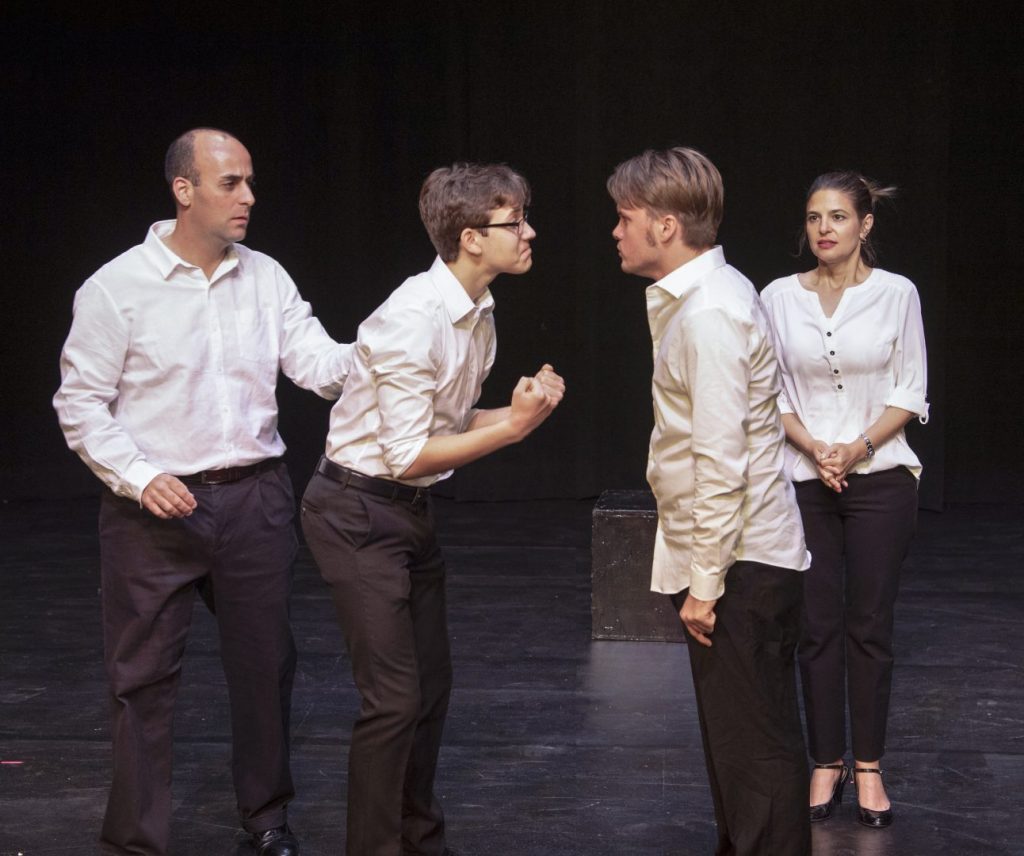 Scott Ehrenpreis, Ricky Bizzaro, Ren Pearson and Julee Breehne. Photo by Cliff Roles.
THE MISSION OF THEATRE ODYSSEY
To engage our audience in short, innovative theater works while providing a nurturing environment that encourages, challenges, and inspires playwrights and other theater artists.
Theatre Odyssey Inc. is a nonprofit organization. Contributions are deductible to the extent permitted by law under IRS Code 501(c)(3).