"TAGGED" WINS THEATRE ODYSSEY
ONE-ACT PLAY FESTIVAL
Olivia Yagy as Allie in "Tagged" by Jim Moss. Photo by Cliff Roles.
"Tagged" by Tampa-based playwright Jim Moss took the top prize – named "Best Play" and awarded $1,000, while "Motherless Child" by Louisiana-based playwright Peggy Aultman was named "Runner-Up" and received $500.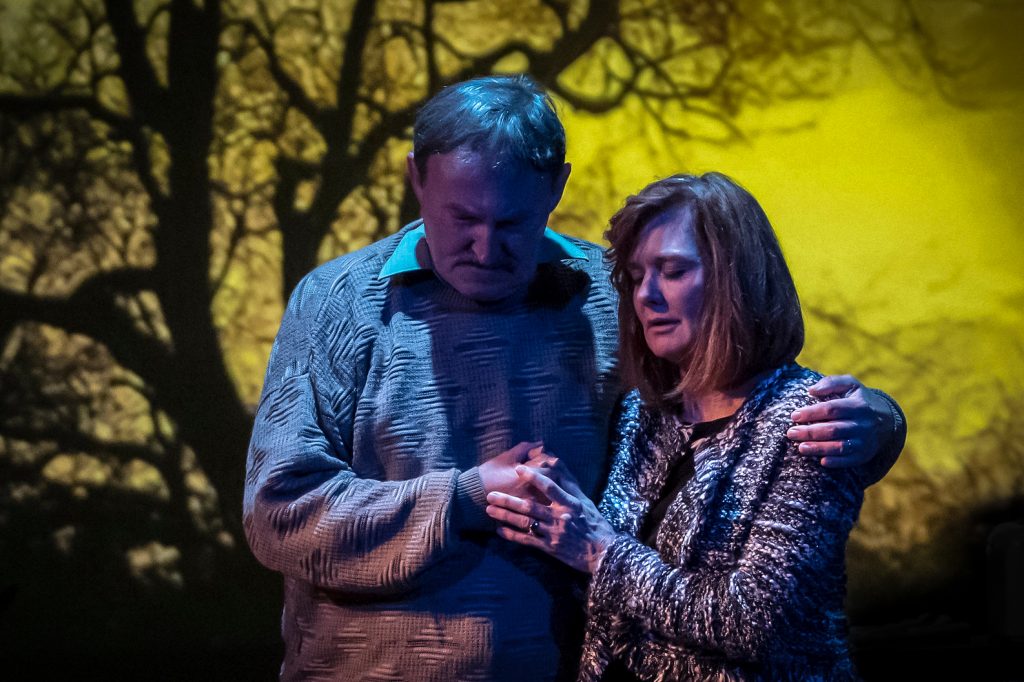 Chuck Conlon and Pamela Hopkins in "Motherless Child" by Peggy Aultman. Photo by Cliff Roles.

THE MISSION OF THEATRE ODYSSEY
To engage our audience in short, innovative theater works while providing a nurturing environment that encourages, challenges, and inspires playwrights and other theater artists.
Theatre Odyssey Inc. is a nonprofit organization. Contributions are deductible to the extent permitted by law under IRS Code 501(c)(3).