The Mockingbird's Nest
Elderly shut-in Daisy suspects her daughter and live-in caregiver, Robyn, isn't what she seems to be.
Craig Bailey wrote, produced, and published his first one-act while he was a teenager. In the decades since, he's played roles in many community theater productions in his native state of Vermont and has appeared in regional television commercials and independent films. Among Craig's other works, Mitch Maclay Sings Just for You, a one-act inspired by his experience working in small-market radio in the 1980s and '90s, was recently named Best One-Act at Firehouse Center for the Arts' 20th Annual New Works Festival in Newburyport, Mass. He's the producer and host of "Floydian Slip," a weekly syndicated radio show devoted to rock band Pink Floyd, which is heard on more than 110 stations. And he's the developer of Read My Play (www.readmyplay.com), a free script exchange service for playwrights. A web developer during office hours, Craig lives in Shelburne, Vermont, with his wife, Noelle, and two ungrateful animals.
James C. Ferguson is a husband, father, writer, and sometimes artist. He could use this space to regale you with a variety of accomplishments but after two years of isolation, let's be honest, he's just happy to be back out in the world and would prefer to use this space to say thank you to everyone and anyone involved in developing new work for the theatre. You're all lovely. Thank you and stay healthy.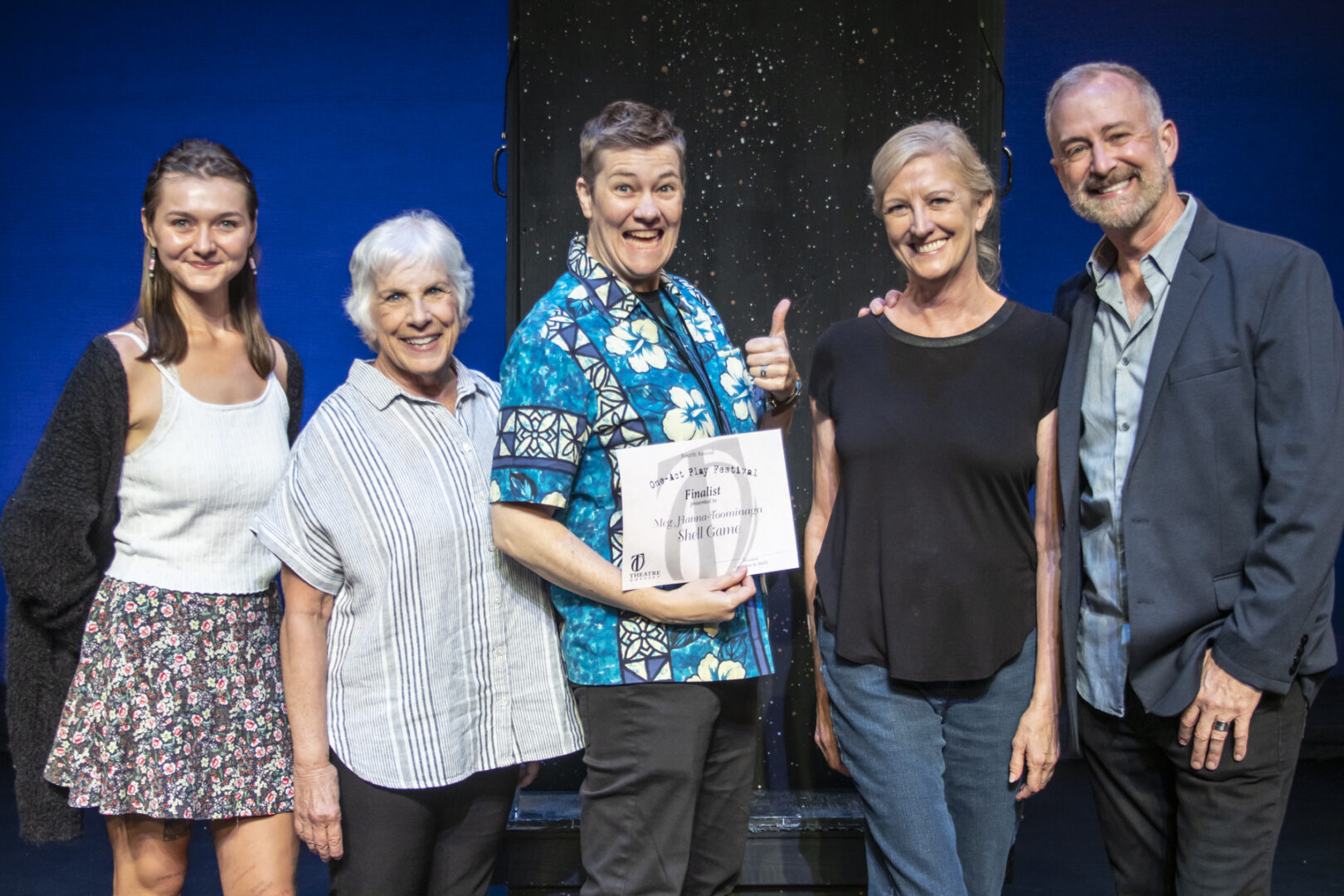 Meg Hanna-Tominaga is a playwright and designer. She has designed for theaters and opera companies in Hawaii and across the contiguous United States, from California to Florida. She has worked as a color stylist on shows such as Spongebob Squarepants, Hey Arnold!, and Invader Zim, and she has worked as production designer on several independent films. Meg lived and worked in Japan for ten years, where she was able to deepen her interest in a number of theatrical and handcraft traditions. Some of her award-winning work has been sponsored by grants from the Hawai'i Board of Tourism, the Int'l Assoc. of Natural Textile, the Asian Theatre Endowment Fund, the Converse University Office of Research, and the Consulate General of Japan in Honolulu. Her newest play, The Circus and the Flood, will be performed in September 2022 at the Midwest Regional Festival of the Puppeteers of America.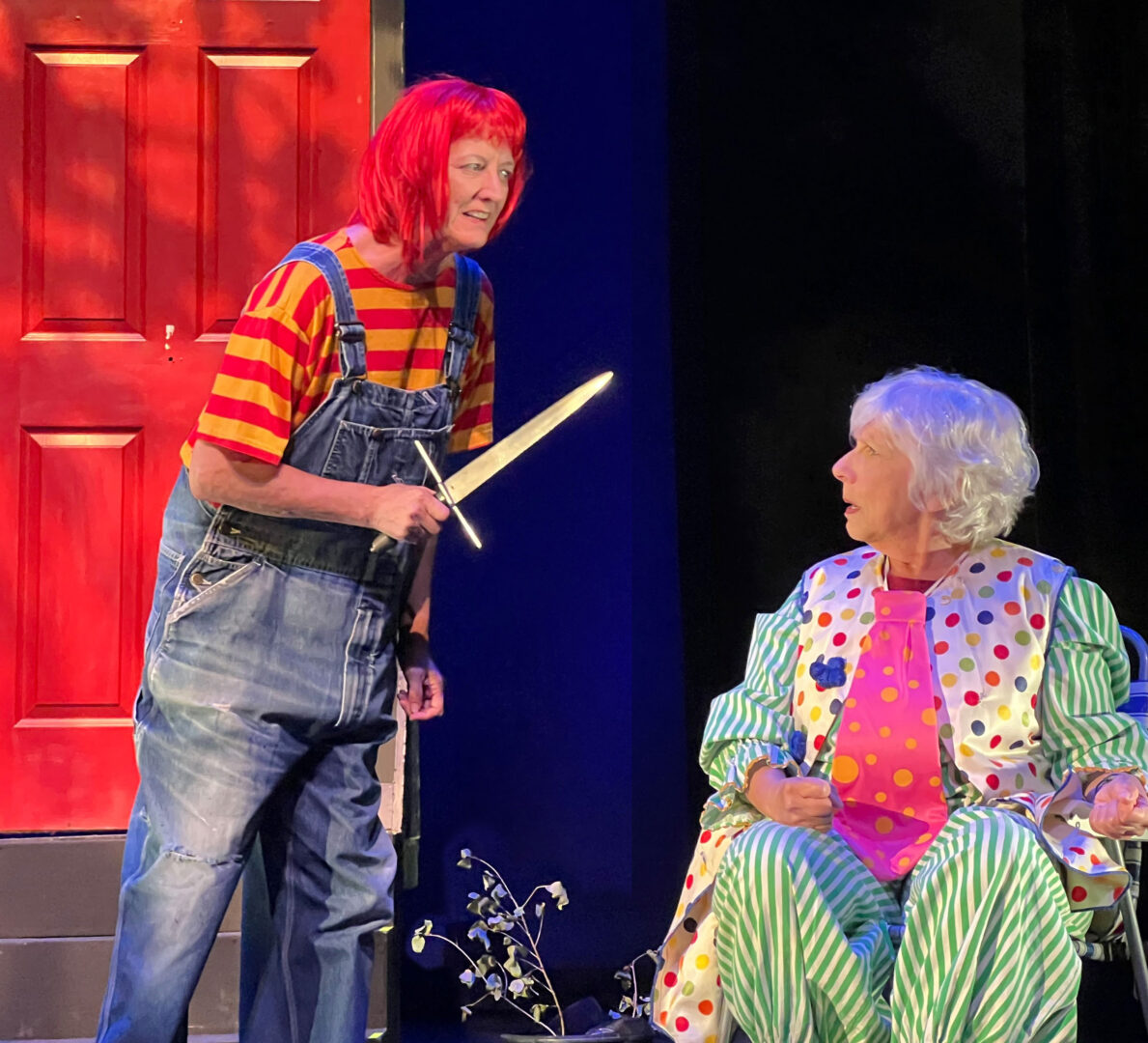 Shell Game
"You don't have to believe something to believe IN it." Terry forces a reunion with her estranged daughter on Halloween night. Her motives seem genuine, but Rochelle doesn't trust her. As their conversation progresses, the narrative shifts, and we are left to question who is and who is not trustworthy … and what is truth, anyway.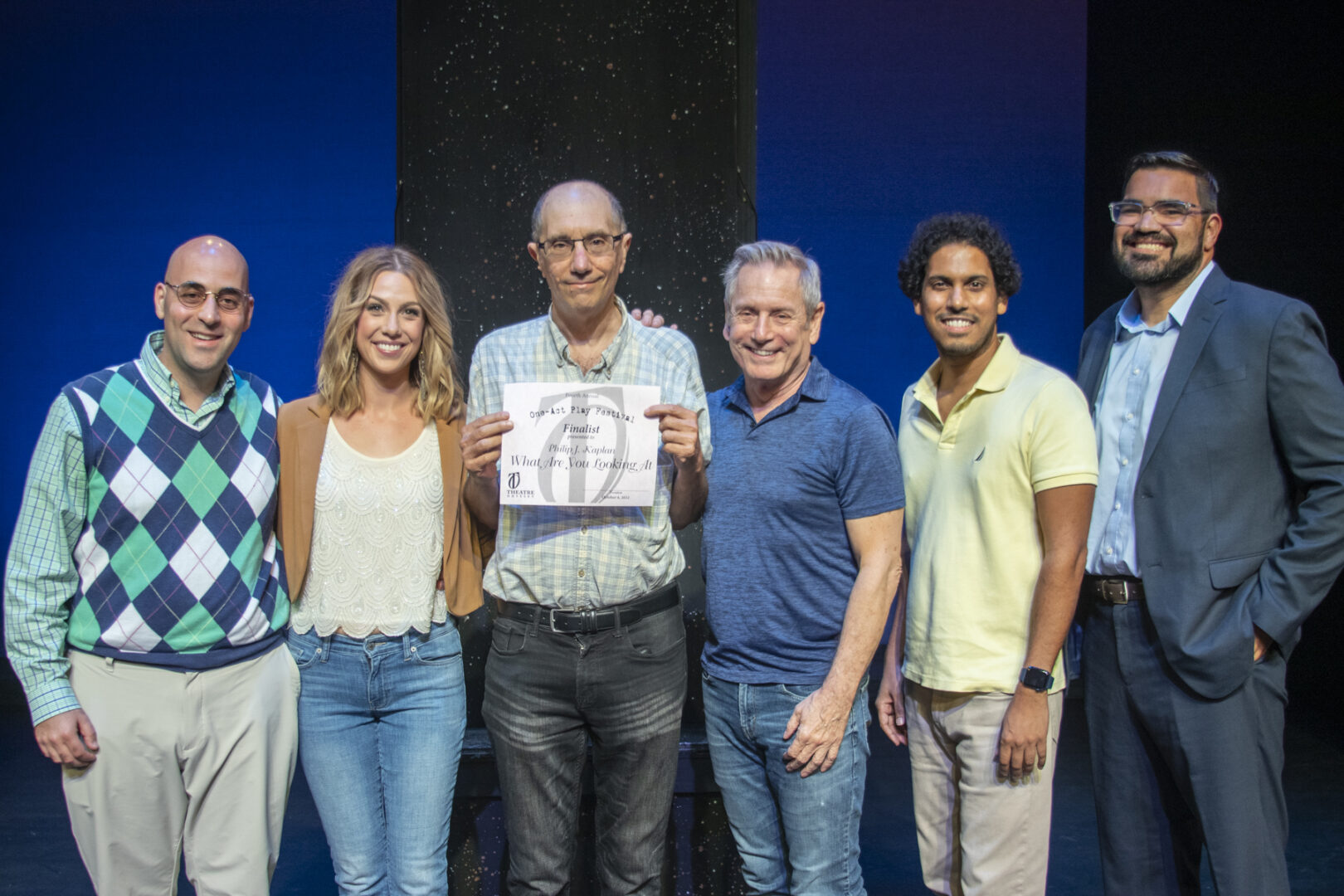 Philip J. Kaplan (playwright) has been published in three volumes of Best Ten-Minute Plays (Smith and Kraus) and Best Men's Monologues 2021. Full-length plays include The Best Day of Your Life (Vintage Theatre, 2019), Bunnyboy (The Growing Stage, 2020), The Cupcake Conspiracy (with C. J. Ehrlich, Rover DramaWerks 2015, Florentine Players 2017), and I, Vermin: A Hollywood Success Story (New York Fringe Festival, 2002). Website: philipkaplan.weebly.com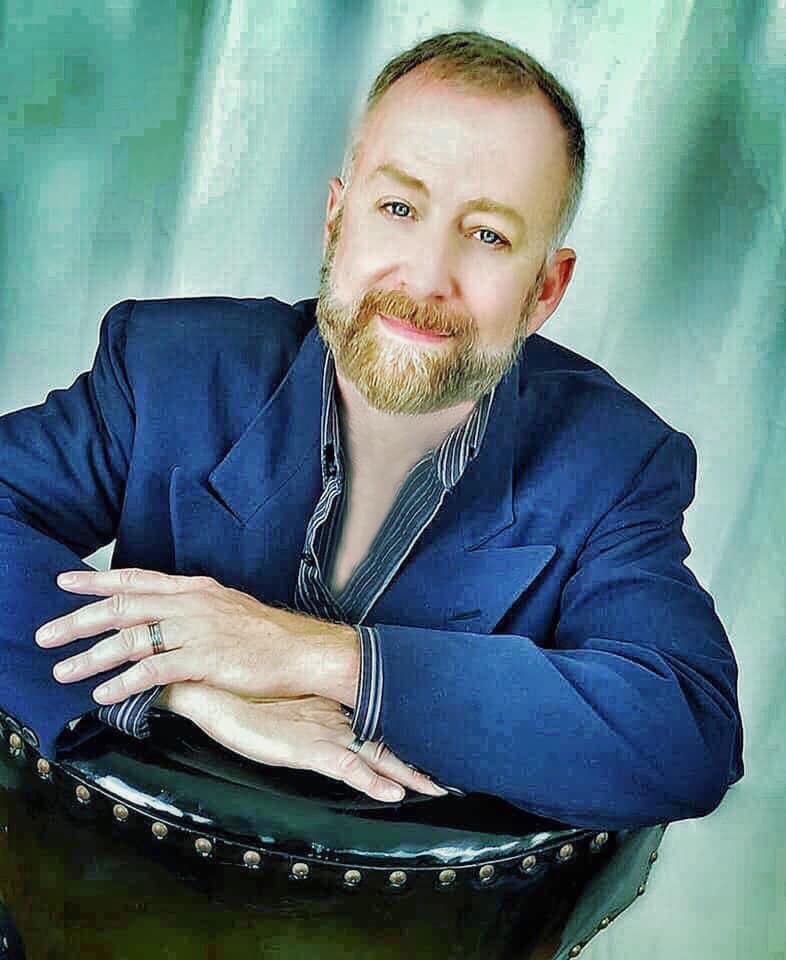 Jeffery Kin (director, Shell Game) — Having lived in Sarasota since 1991, Jeffery considers himself "an almost native." Lured to the area for its lively cultural arts scene, and tired of the manic pace of New York City, Jeffery moved to Florida to retire from his professional life in theater. As you can tell, his attempt was a dismal failure. "Sarasota gave me an unexpected opportunity to grow. I had performed professionally for almost five years after graduating from Otterbein University with a BFA in Performance, but Sarasota offered me more; opportunities to direct, choreograph, write plays, produce and teach…and I grabbed on to each opportunity." Recently, Jeffery wrapped up his 15 years as Artistic Director of The Players Center and is now embarking on his next adventure, producing an annual arts centric festival for our cultural coast. Look for more creativity and more excitement from Jeffery and his festival team at Sarasota Rising!
Ann Morrison (director, The Mockingbird's Nest) has been a director, writer and professional theater actress for over 35 years, and an acting teacher, coach and mentor for two decades. Her directing credits include: Leading Men, Trevor's Fire, The Secret Garden, On A Clear Day, Merrily We Roll Along, Smoke on The Mountain and Hair. She was Creator and Artistic Director for theater programs for persons with developmental differences, Kaleidoscope and Random Play. She wrote and performed the "Living Room Theater" pieces Aimee and The Xymox and A Grail Knight Named Christopher, and solo plays Discourse of A Maid, Movements of A Modron, Annie's Celtic Kitchen, Out of A Three-Legged Pot and most notably Linda Lovely Goes To Broadway, Trevor's Fire, and Word Painting: Soliloquies Around An Easel, all of which have been published online at indietheaternow.com. Ann has been collaborating with Blake Walton for three decades, their greatest production being their son, Huck Walton.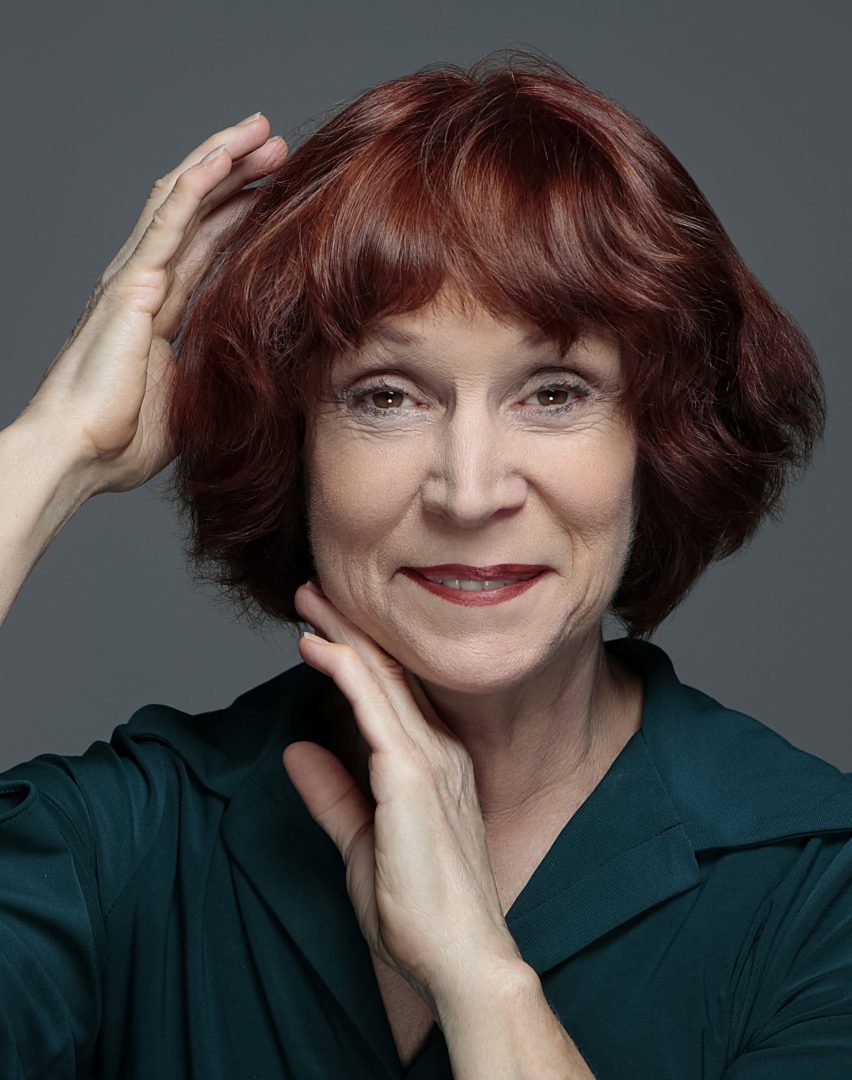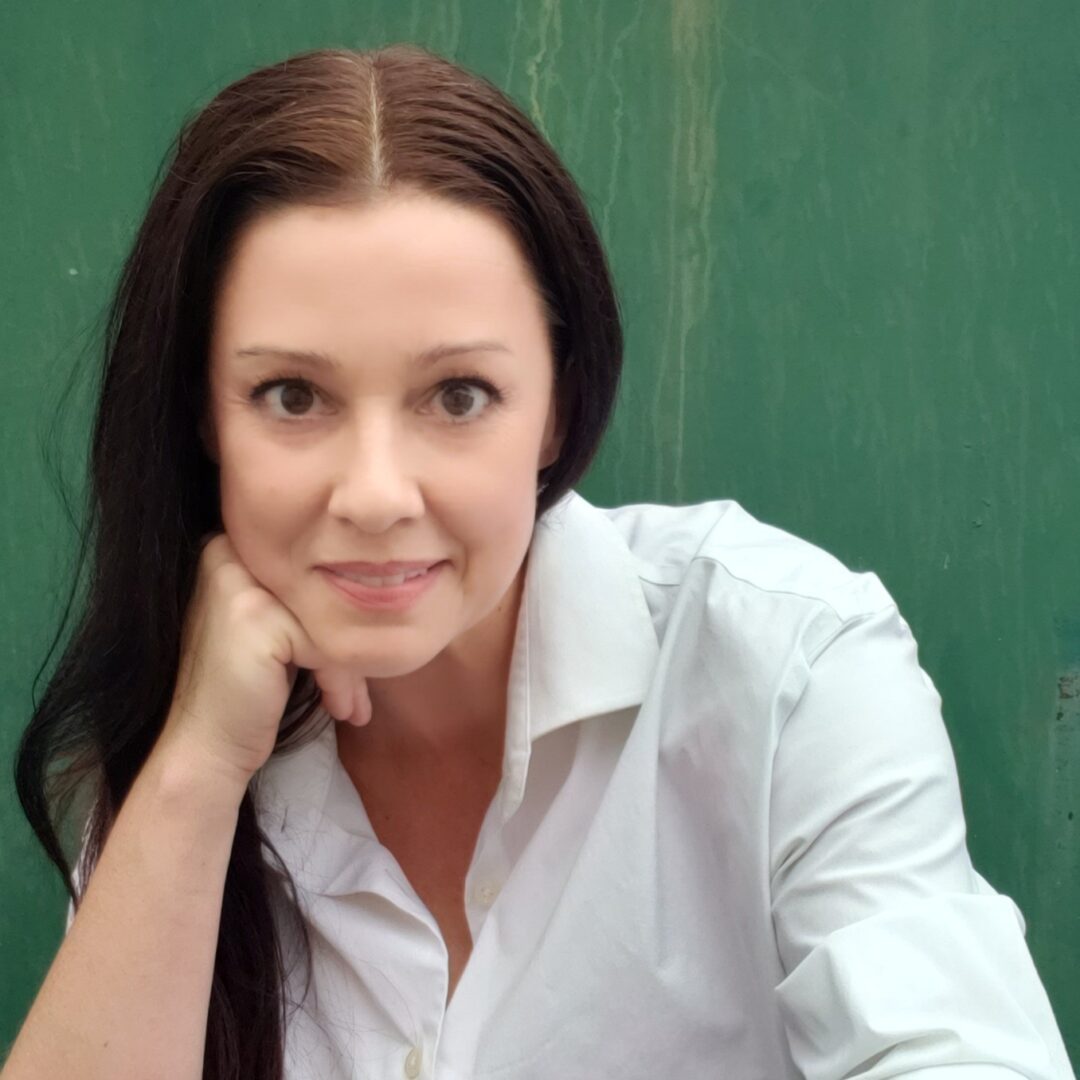 Katherine Michelle Tanner (director, Deep Freeze) is originally from Hastings, Minnesota and lives in Sarasota as actor, playwright, singer, director, filmmaker, choreographer, photographer and teaching artist. She is best known for her multi-award winning performance of the one woman play, The Amish Project (Off Broadway and US Tour). Katherine is thrilled to be back onstage at Tree Fort Productions Theatre in her brand new play Mann's Last Dance and for her new album release concert, The Mississippi. Regional theatre favorite roles include Proof, August Osage County, Hamlet, Metamorphoses, Suddenly Last Summer, The Drowning Girls, Nineteen, The Glass Menagerie, Gidion's Knot, The Last Five Years, Charm, A Doll's House, Picasso's Women and many more. Films include Waiting on Mary, The Darndest Things, 15 Minutes of Faye, A Chance to Live and The Surgeon, Respire Mon Amie. Television: Diamonds Along the Highway on PBS. Katherine was highlighted as a feature playwright at Clutch Productions in NY for her suffragist musical Nineteen. She has written and composed the plays/musicals Shakespeare's Lovers, Nineteen, Mann's Last Dance, Echoes, Idiot Servant, Thumbelina, The Little Match Girl, Pippi Longstocking, The Storybook Nutcracker and The Enchanted Toy Shop. She has written and directed the films The Crimson Cloak, Living Losing Loving and the documentary film, Pay Attention. She is the owner and artistic director of Tree Fort Productions. Check out their season at treefortproductions.com
Blake Walton (director, What Are You Looking At?) is an award-winning actor, director, playwright, screenwriter, teaching artist, and acting coach for the past 40 years. In 2020 he moved back to Sarasota after a 17-year absence. Most recently he directed the world premiere of Sharon Ohrenstein in her and David Ohrenstein's Rhapsody For Golda at the 2022 SaraSolo SpringFest and will helm the production again in November in a co-production at The Players Centre; The Unspoken Problem and The Real World (Best Play Winner) for Theatre Odyssey's 2022 Ten-Minute Student Playwriting Festival, and both Bloodline and Fermata (Best Play Runner-Up) for the 2021 Festival. In September he will direct the world premiere of Katherine Michelle Tanner's Mann's Last Dance at Tree Fort Productions. New York: Ann Morrison in Linda Lovely Goes To Broadway and Word Painting: Soliloquies Around An Easel; Heather Massie in Hedy! The Life and Inventions Of Hedy Lamarr (and Sarasota Jewish Theater 2022-23 season), In The Moment, The XXX Scholar, Shangri-La, and The Better Man. Chicago: Out of My Mind and The Charm. Sarasota: Marvin's Room, Jest A Second, Singin' In The Rain, 42nd Street, Big River, Babes In Arms, and You're a Good Man Charlie Brown. Proud member of AEA and The Dramatists' Guild. Co-founder and Managing Director of SaraSolo Productions. www.blakewalton.info.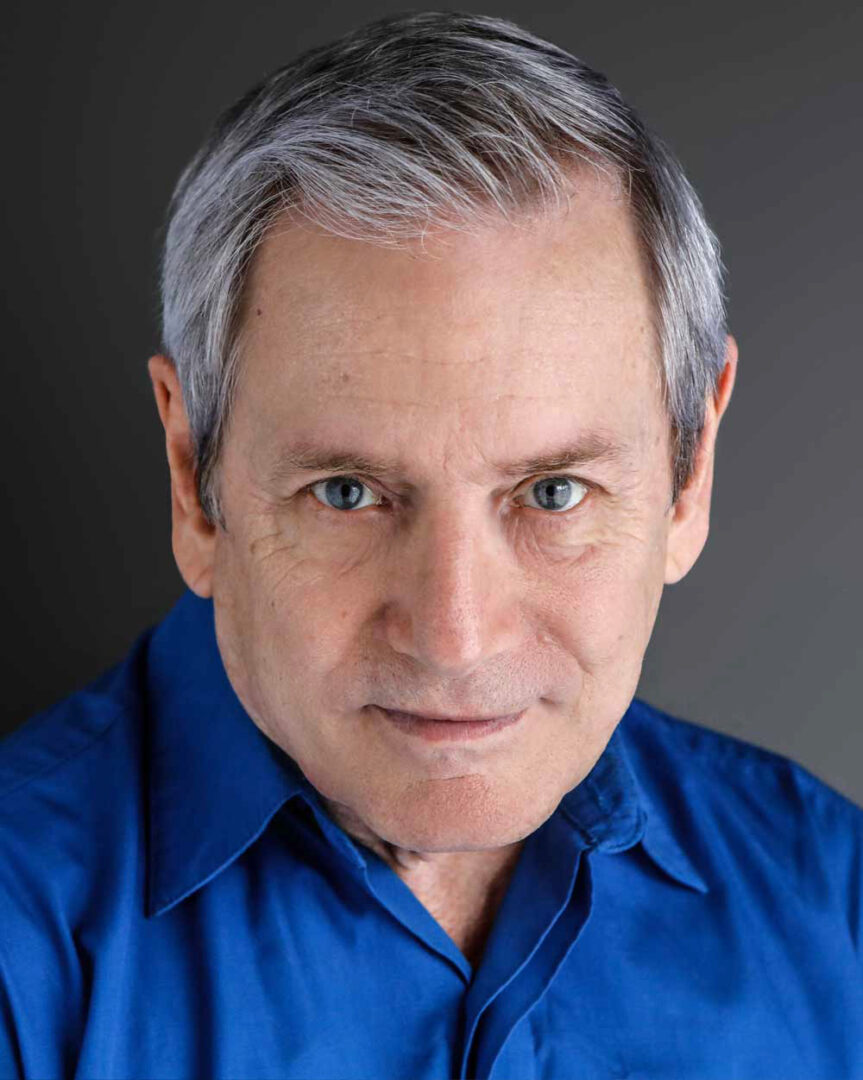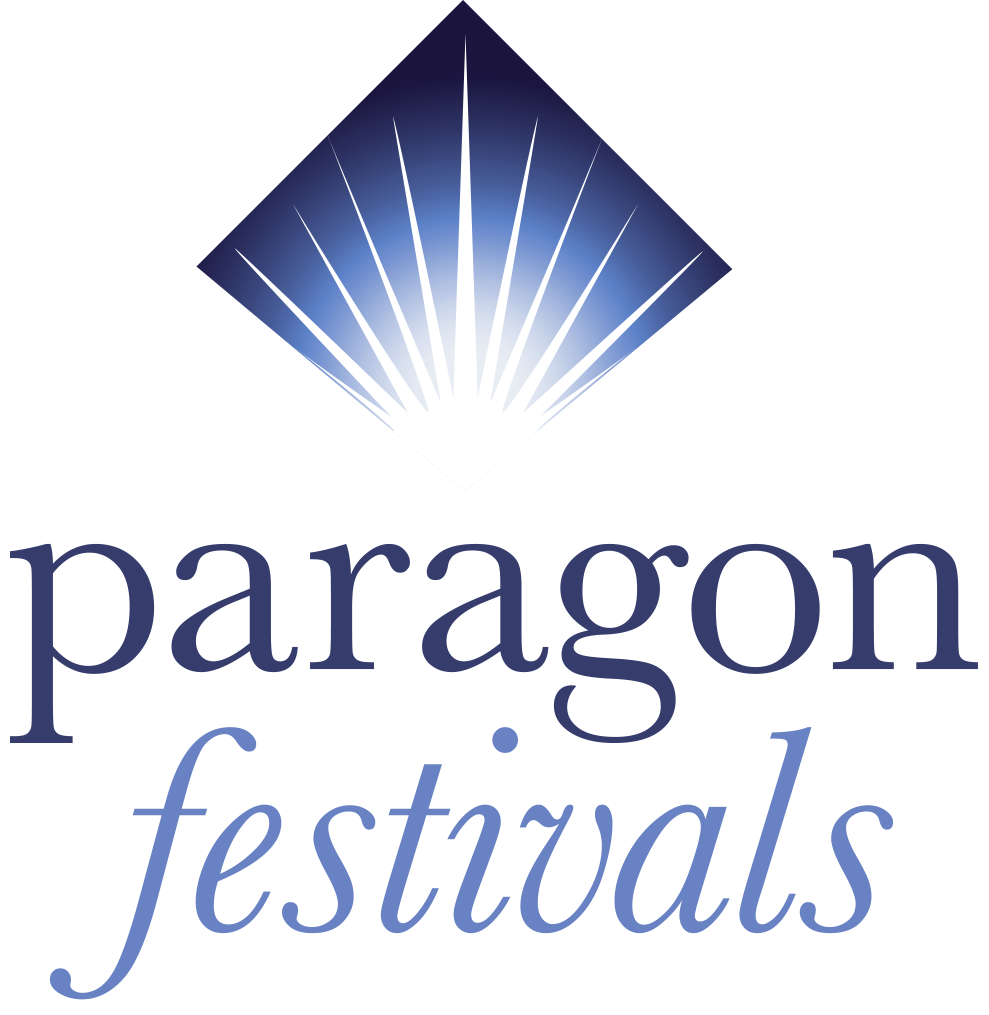 2022-2023 SEASON PRESENTER