Fifteenth Annual Ten-Minute Play Festival
September 17, 18, 19, 20
79 plays were submitted by Florida playwrights and these eight have been selected as finalists. The plays will be staged in the Bradenton Kiwanis Theater at Manatee Performing Arts Center. Winner of Best Play receives $500 and Runner-Up receives $300.
We Interrupt This Program by Arthur Keyser (Sarasota)
Married thirty-nine years, a couple lives as though stuck in a time warp. No event which comes to their attention through newspapers or radio seems to affect them. They never get excited about anything, not even disclosures of long-held secrets.

Final Curtain by Marvin Albert (Sarasota)
A dying comedian is confronted by the ghost of his dead ex-partner.

Finding Help by Marj O'Neill-Butler (Miami Beach)
A mother and daughter are at loggerheads—assisted living or a caregiver? The mother wants to stay put in her own apartment and when the daughter tries to solve the problem, her mother's attitude is a surprise.

Happy Mother's Day by Fredric Sirasky (Sarasota)
A husband and wife are the only customers in a restaurant. When the wife bursts into tears, their waitress becomes an amateur therapist. Her final intervention earns her a big tip!

Single Rider by Michelle Pascua (Celebration)
Rollercoasters are all about ups and downs. So can be love. In this absurd comedy, two single riders connect at Disney World–an extraterrestrial adventure about ride-sharing gone awry.

Solastalgia by Sylvia Reed (Palmetto)
A husband tries to cure his wife of her depression and despair over climate change.

The Trial of Anne Hutchinson by Bernard Yanelli (Bradenton)
A heroine in the history of religious freedom must choose between saving herself and her family or becoming a martyr.

What I Got Nobody Wants by John J. Kelly (DeLand)
After a Pride parade, a young teen and an elderly woman share their recent life experiences and a ride home on the subway.
2019 Best Play: Family By Numbers
Arianna Rose's FAMILY BY NUMBERS was the Best Play at the fourteenth annual Ten-Minute Play Festival, the first one open to playwrights from throughout the state of Florida. Arianna is from Miami. "Choreographing the movements of the Family is a major strength of Michele Strauss' brisk direction," wrote critic Marie Kilker. "Oldest Son's tragedy affects and changes everyone, but the Family keeps its Numbers in a creative way." The cast included Scott Ehrenpreis, Ricky Bizzaro, Tyler Gevas, Ren Pearson and Julee Breehne. Photo by Cliff Roles.
2019 Runner-Up: Coming To Town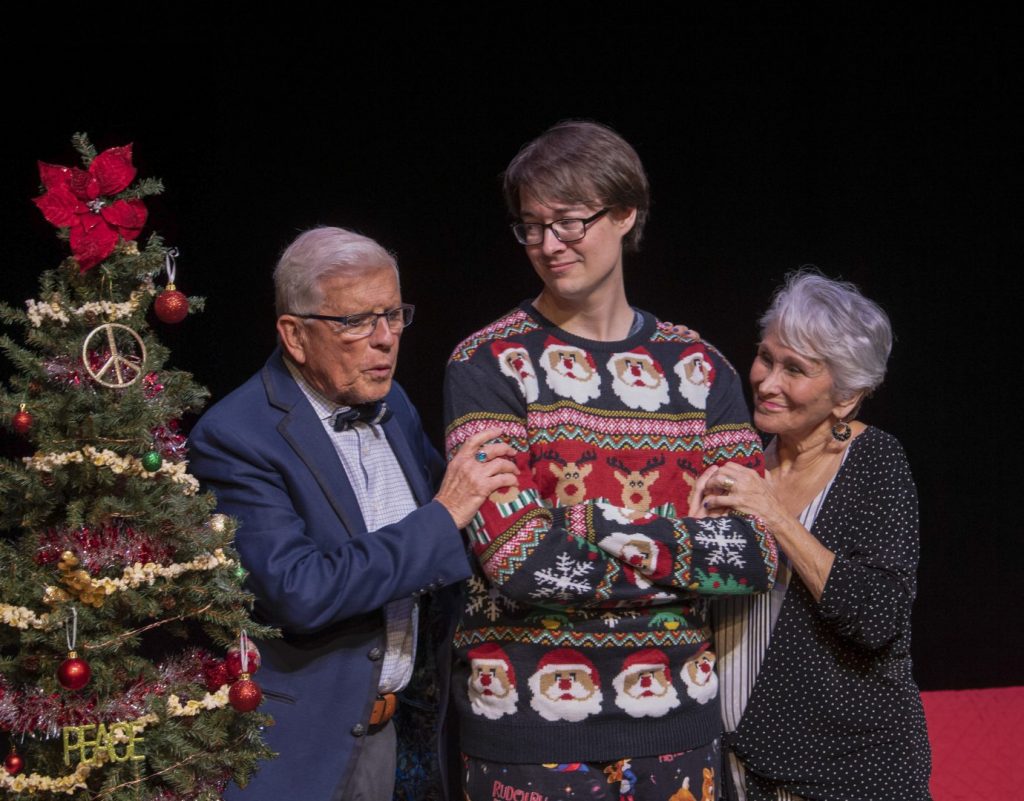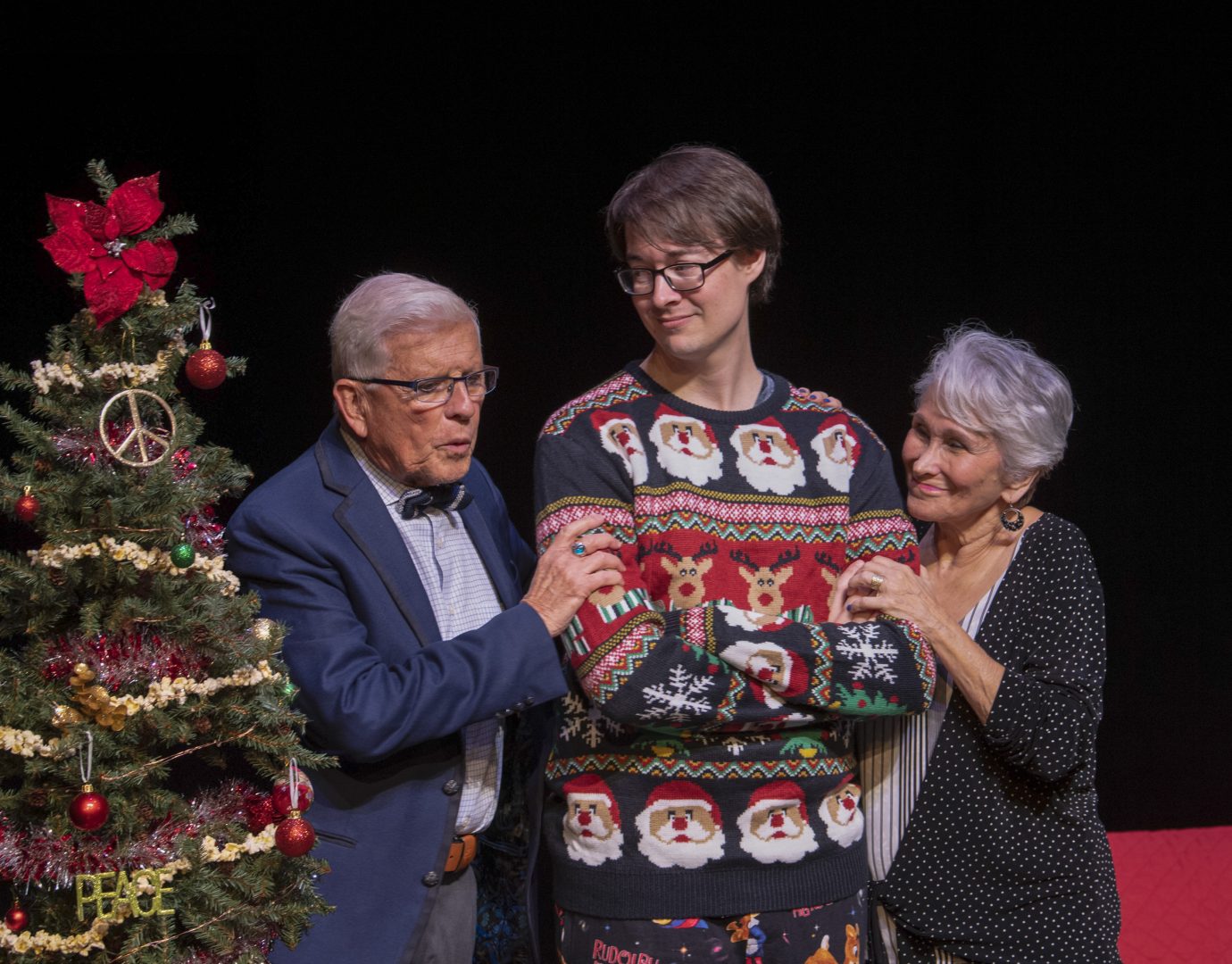 Sarasotan Keith Whalen authored the Runner-Up play, COMING TO TOWN. Directed by Jamie Butrum, the cast of Bob Trisolini, Philip Troyer and Sandra Musicante performed this offbeat family holiday story. Photo by Cliff Roles.
Adjudicators for the 2019 festival were Natalie Symons, current playwright-in-residence at American Stage, St. Petersburg; Doug Jones, actor with Asolo Rep for thirty seasons; Greg Leaming, Director of the FSU/Asolo Conservatory for Actor Training and Associate Director of the Asolo Repertory Theatre.