Fifteenth Annual Ten-Minute Play Festival
May 7, 8, 9, 10
All Florida playwrights are eligible to enter the competition. Entries may be submitted from Nov 15, 2019 through February 23, 2020 — see Submission Guidelines. Up to eight plays will be selected for production in the Cook Theatre at Asolo/FSU Center for the Performing Arts. Winner of Best Play receives $500 and Runner-Up receives $300.
2019 Best Play: Family By Numbers
Arianna Rose's FAMILY BY NUMBERS was the Best Play at the fourteenth annual Ten-Minute Play Festival, the first one open to playwrights from throughout the state of Florida. Arianna is from Miami. "Choreographing the movements of the Family is a major strength of Michele Strauss' brisk direction," wrote critic Marie Kilker. "Oldest Son's tragedy affects and changes everyone, but the Family keeps its Numbers in a creative way." The cast included Scott Ehrenpreis, Ricky Bizzaro, Tyler Gevas, Ren Pearson and Julee Breehne. Photo by Cliff Roles.
2019 Runner-Up: Coming To Town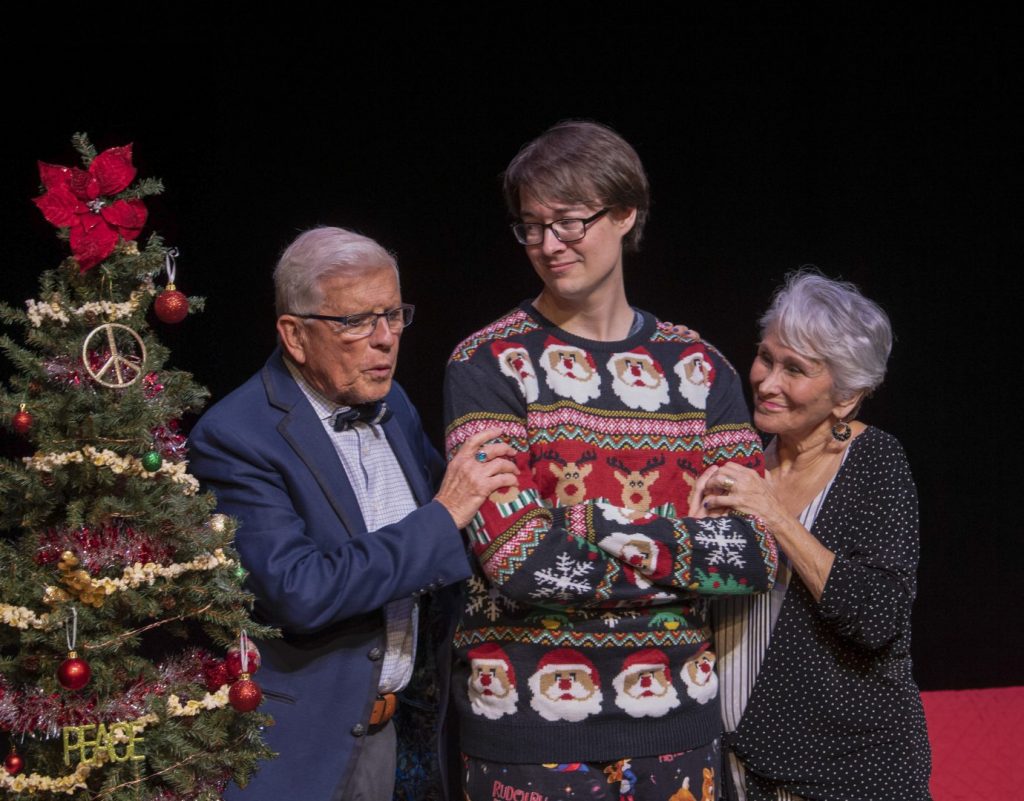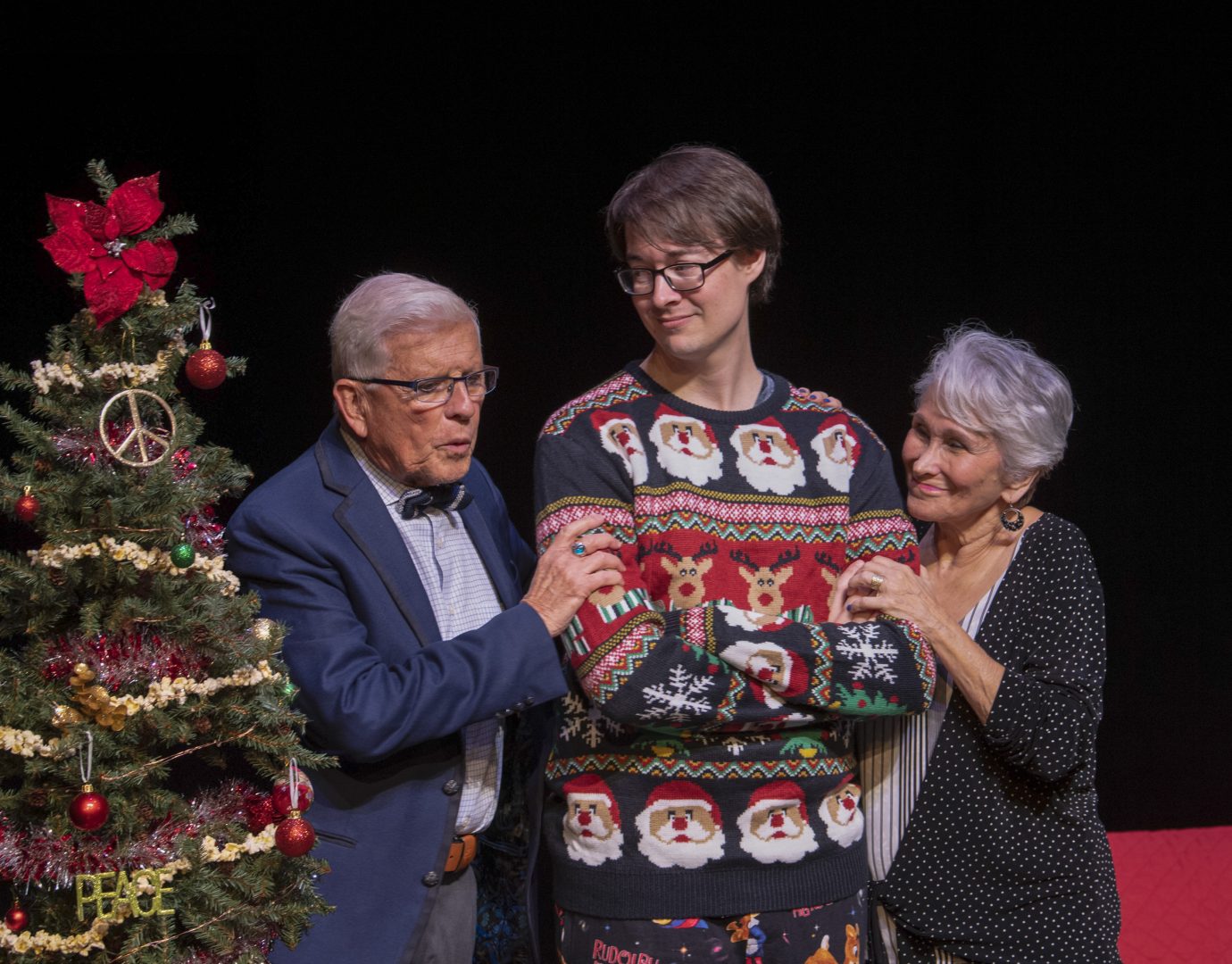 Sarasotan Keith Whalen authored the Runner-Up play, COMING TO TOWN. Directed by Jamie Butrum, the cast of Bob Trisolini, Philip Troyer and Sandra Musicante performed this offbeat family holiday story. Photo by Cliff Roles.
Adjudicators for the 2019 festival were Natalie Symons, current playwright-in-residence at American Stage, St. Petersburg; Doug Jones, actor with Asolo Rep for thirty seasons; Greg Leaming, Director of the FSU/Asolo Conservatory for Actor Training and Associate Director of the Asolo Repertory Theatre.