AUDITIONS FOR THEATRE ODYSSEY'S ONE ACT PLAY FESTIVAL
Date: Sept 24, 2018
Location: Center for Arts & Humanities, 1226 N Tamiami Trail, Sarasota
Prepare a monologue of one to two minutes, preferably for a character similar to the role for which you would like to be considered.
To keep auditions running smoothly, please sign up for an audition slot using the link below
If all earlier slots are already taken, come at 7:30 pm and your audition will be scheduled first-come-first-served.
Performance: Nov. 1-4, Glenridge Performing Arts Center, Sarasota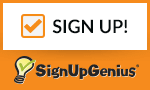 ROLES AVAILABLE
Motherless Child (Directed by Carole Kleinberg)
Mary: Early forties, art student, a likable woman.
Peter: Mid-forties, Mary's husband, a nice guy but no pushover
Nancy: Early to mid-twenties, art student, well-grounded
Miss Tardo: Early sixties, art professor, an earth-mother with backbone
Tagged (Directed by Ren Pearson)
Allie: A twelve to fifteen year old girl
Nate: 30's to early 50's, scruffy looking, gruff manner
Cuff: An emotionless, though soothing disembodied voice. May be male or female.
Raw Fish (Directed by Bob Trisolini)
Daughter: early-mid-20s, any race, millennial, passionate, curious, blunt
Dad: 50s-60s, any race, baby boomer, stoic and tough but as a means of protection and love
Sounds from the Merry-Go-Round (Directed by Michael Newton-Brown)
Ty Paxton: male, 60's, British, the nervous yet proper type
Carlee: female, 60's, a reluctant aging rocker
Jaxx: male, 60's, a rather worn out yet reflective old rock star
Brenda: female, 60's, an aging rocker, witty
Buz: male, 60's, an eccentric rocker with an eventful past