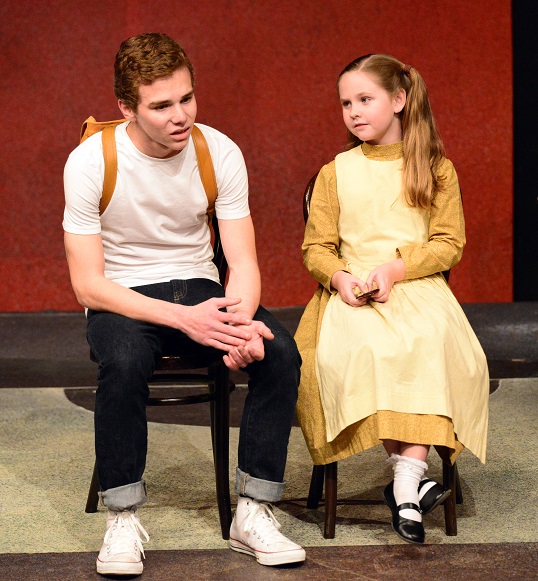 The directors for the Tenth Annual Ten-Minute Play Festival are Louise Stinespring, Jenny Aldrich Walker, Pam Wiley, Preston Boyd and Don Walker.
"We are fortunate to assemble this talent for our tenth festival," said Theatre Odyssey President Tom Aposporos. Stinespring and Wiley directed for the company in the late 2000s, Preston Boyd has directed two Best Play winners, and Jenny and Don Walker have co-starred in the last two festival Best Plays. Aposporos added, "The directors are tried and true professionals, and we are grateful to have them with us again."
The company also announced that open auditions will be held on March 23 with roles for 11 females and 11 males and a broad age range. Full information is available at here.
Last week, Theatre Odyssey announced the finalists for the Tenth Annual Ten-Minute Play Festival. They are THE COWARD by Dylan Jones, THE DANCING LESSONS by Connie Schindewolf, DREAM ON, MERRY MAY by Bernard Yanelli, HIGH SCHOOL REUNION by Arthur Keyser, IT'S TIME TO MOVE by Ron Pantello, THE LOCKET by Mark Leib, NIMBY by Robert Kinast, and WHY by Marvin Albert.
Tickets are available for the April 30, May 1 and 2 evening performances at 7:30 p.m. and the Sunday, May 3 matinee at 2 p.m. The festival venue is the Jane B. Cook Theatre, FSU/Asolo Center for the Performing Arts, 5555 North Tamiami Trail, Sarasota.
In addition to the 8 plays competing for Best Play, the winner of the Third Annual Student Ten-Minute Playwriting Festival will also be presented at each performance.
Executive Producers for the Tenth Annual Ten-Minute Play Festival are the Community Foundation of Sarasota County, Gerri Aaron, and SCENE Magazine.
Click here to purchase tickets.