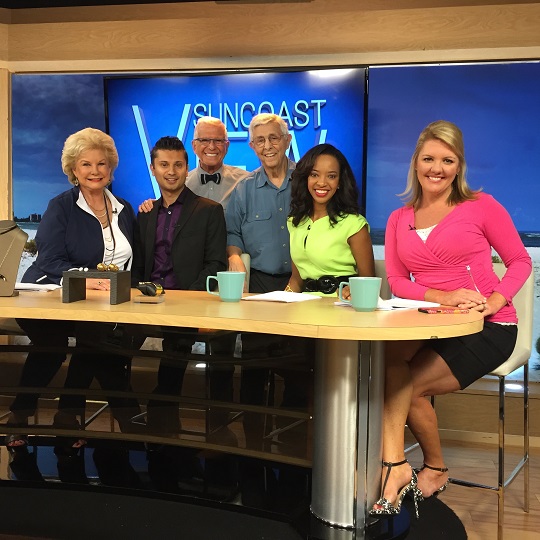 Theatre Odyssey Board member and director, Bob Trisolini, and the 2015 Ten-Minute Play Festival Best Play winner, Arthur Keyser, took part in the Suncoast View, ABC, May 2, 2016. Keyser wrote a short play for the show's cast to highlight Theatre Odyssey's Ten-Minute Play Festival.
The Ten-Minute Play Festival runs May 5, 6, 7 at 7:30 p.m. and 8 at 2:00 p.m. at the Jane B. Cook Theatre, FSU/Asolo Center for the Performing Arts. Eight plays are in competition – all written by local playwrights. The Best Play winner and Runner-up will be announced following the last performance on Sunday. There will be a ninth play which is a reprise performance of the Student Festival Best Play winner from January, 2016.
Limited seating is still available for each performance.
To reserve a seat online click here.
---
The Executive Producers for this Eleventh Annual Ten-Minute Play Festival are The Aaron Family Foundation, the Community Foundation of Sarasota County, SCENE Magazine, and WUSF Public Media. The Arnold Simonsen Family Charitable Foundation is a Producer.