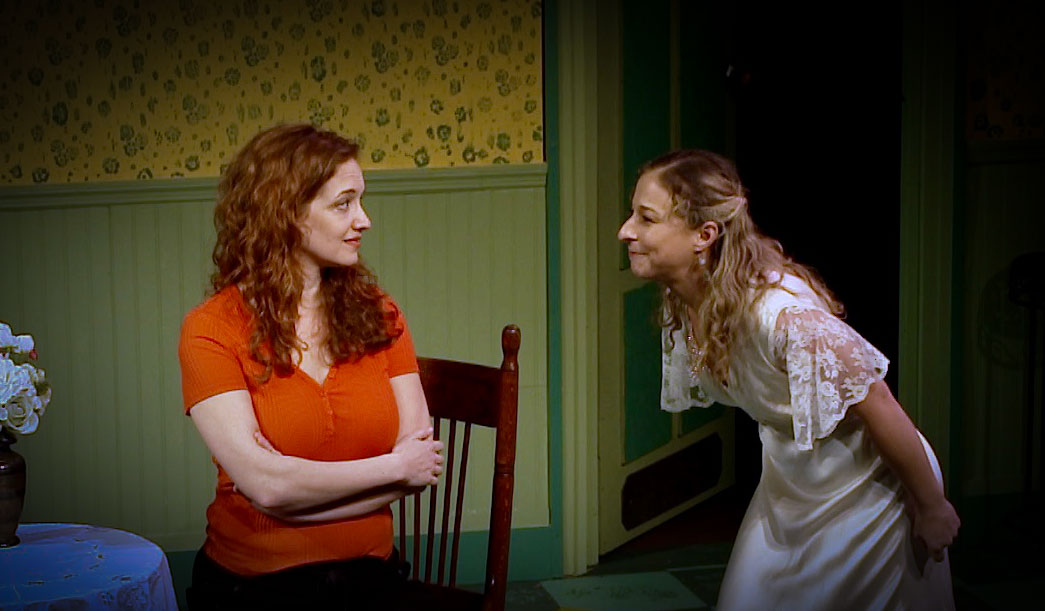 DC Cathro is a Chicago-based playwright, actor, and director from the Washington, D.C. area. His work has been produced across the country. He receives the Best Play honor and a $500 cash award from Theatre Odyssey. Tahlia Chinault and Kathryn Parks, as Kelly and Monica, with the deft direction of Danae DeShazer, effectively told DC's story before packed houses at Manatee Performing Art Center's Bradenton Kiwanis Theatre.
Michael Bille, Theatre Odyssey's President said, "This return to live theater after a year of radio theater productions was challenging in many ways. We are proud to have premiered these four plays in the state of Florida. And I don't envy our judges, Amanda Schlachter, Dr. Louise Stinespring, and Jim Weaver, having to decide the best of these plays. We thank them. And we are grateful for the national playwriting community's interest in our company's mission, the talented actors and directors and the crew who supported them in this festival, and ultimately, the audience supporting all of us. We are back."
Window Washer by Marlene Shyer — Directed by Howard Millman
A retired Junior High principal hires a young man she's met at a car wash to come to her apartment to wash windows. As he begins the job, he begins to suspect that she has a secret agenda. Why did she choose him instead of one of his co-workers? Why is she planning to give him the wrapped gift she has prepared for him?
Mrs. Decker: Lynne Doyle
Miguel Zambrano: Michael Mendez

Census by Susan Miller — Directed by Dan Higgs
When Jacob, a Census taker, makes a home visit to Gloria and attempts to get answers to standard questions, he discovers that the objective facts he's seeking are not always so, as Gloria peels the layers and confronts him with a different reality. That she is Black and he is white complicates their encounter in unexpected and mysterious ways.
Gloria: Phyllis Banks
Jacob: Scott Ehrenpreis
Young Man: Malik Holley

Me Talking 2 Me by Shoshannah Boray — Directed by Preston Boyd
An inventor contacts her younger self to warn her about what not to do.
Jenny: Julee Breehne
JR: Tami Vaughan

That Kiss by DC Cathro — Directed by Danae DeShazer
Monica hasn't seen Kelly since college, so she's taken aback when Kelly shows up on her doorstep in a wedding dress to profess her love.
Monica: Kathryn Parks
Kelly: Tahlia Chinault